Platinum and Diamonds Make a Stunning Ring
21st April 2015
... Comments
---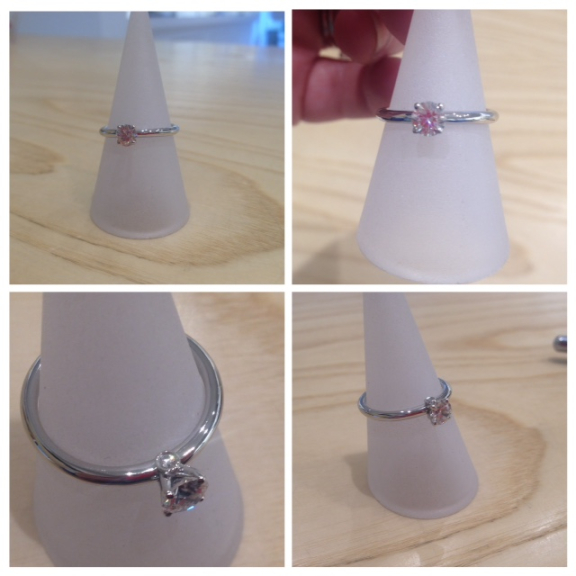 Here at Lance James Jewellers in Hertford, it is often the case that once an item in sold in store, we replace it, but never with the same item.
Customer requirements need to be taken into account when buying stock or setting up new stock made by our team onsite. As engagement ring specialists we have a vast collection of diamond set rings that can be adjusted in design to sort your needs. Metals can be changed, sizes of stone can be changed to suit budgets. So it's always worth popping by and discussing your requirements with a member of staff.
Just recently we have had an influx of gents requiring a ring for a special proposal and all of them required platinum. We had a collection of platinum rings which met their needs and away they went with beautiful pieces of jewellery.
We feel it's important to consistently renew our stock and so sold items were once again replaced with platinum jewellery in the form of engagement rings. Our latest design is incredibly simple. It's a timeless classic and so hard not to love its simplicity. A platinum band is met with a four claw setting holding a round diamond of which is phenomenal in both colour and clarity, making this ring slightly more unusual is the halo shank which is round in cross section and a small diamond in individual settings under the main stone on both sides of the ring.
It is easier for us in many cases to work within a budget. We are very honest and armed with tonnes of knowledge we will tell you if you may be stretching the budget. However as expert problem solvers and of course outstanding jewellers we can come up with a solution to help. We can advise along the way and the choice is ultimately our customers.
For more information call us on: 01992 534555 or come in and visit us at Lance James Jewellers, 15 Market Place, Hertford.