Memories of Bonfire Night Food
31st October 2018
... Comments
---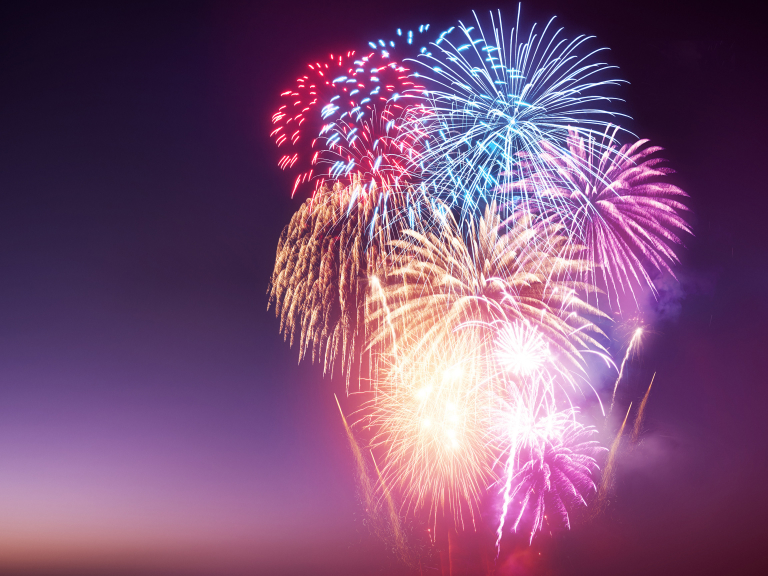 Do you remember when huge spectacular firework displays on bonfire night were unheard of, instead it was common for families to build a bonfire in their garden to light when it got dark on November 5th.  We'd make a guy to sit on top of it, wave a few sparklers around to spell our names, ooh and arrh over Catherine Wheels (when my dad managed to get it spinning) Roman Candles and other fireworks which arrived home in a small box which I couldn't wait to peek inside.  There was also of course the traditional food we always had, well traditional in our family anyway.
I'd like to take you back a few decades (quite a few actually) and share with you some of those foods which my sister and I with Mum and Dad and a few other family members and friends enjoyed each year while standing around our bonfire trying to keep warm.  They are not smart and impressive foods and mostly not even particularly healthy (we weren't so aware in those days) but even so, a treat now and then does you good – don't you think?
One of the first things that always happened was wrapping baking potatoes in tin foil and pushing them into the embers at the edge of the bonfire so that at the appropriate time they could be hooked out by my Dad and put onto paper plates for munching when they had cooled down enough.  My sister and I would bounce our scalding hot potato in our frozen hands trying to warm our fingers through our woolly mittens (which would inevitably get itchy and scratchy at some point), until we were told we could eat the jacket potatoes.  How my mum gauged how long they should be in the bonfire I have no idea but they always seemed perfectly cooked and yummy when the cut potato was dripping with melted butter.
Another favourite was of course my Mum's homemade toffee apples, they were gorgeous!  I'm still sad to think that the sticks that she used year after year and were eventually passed onto me, I lent to my neighbour who moved away and took our old toffee apple sticks with her, modern ones are just not the same and probably wouldn't survive the dishwasher.  Mum's toffee apples were a deep caramel colour, not like the strange red coloured ones you find in supermarkets now and the apples were from our tree in the garden.  I've noticed that in the last couple of years chocolate covered ones with hundreds and thousands have appeared, no thank you, I'd rather have a proper toffee apple please!
We used to have hot dogs (with good quality sausages not frankfurters) with lashings of golden fried onions on top and baked beans on the side.  We'd warm up on mugs of steaming homemade soup with chunks of crusty bread, or hot chocolate while the adults drank mulled wine.
We hadn't heard of s'mores or pulled pork.