Let's Celebrate East Hertfordshire's Newest Businesses!
17th October 2013
... Comments
---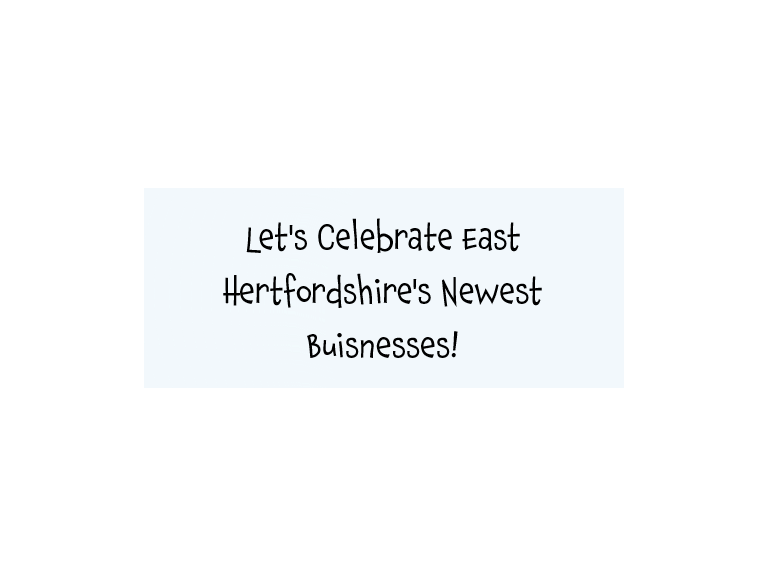 What's been happening in Hertford recently?  It's seen an explosion of new and interesting businesses opening their doors to wow the good people of Hertford.
Now the eagle eyed among you may have noticed many of these businesses are mainly offering very similar products…..food and drink! 
Some of you reading this blog may tut and wonder what's happening to Hertford; "where's the butchers', where's the toy shops, where's the fishmongers and greengrocers'?  It's all coffee shops and nail bars nowadays".
The thing is, these shops probably aren't going to come back to our wonderful town.  And there's a reason for that.  They were once prominent in Hertford, but because of a number of factors they're no longer here.  So let's celebrate the latest surge of entrepreneurship that's gracing Hertford and give a warm welcome to these great new Hertford businesses…..
Further afield, there's more growth.  Ware has seen some new businesses crop up recently…..
LuLu Coffee Co – Apparently the only coffee shop in Hertfordshire to roast its own beans in house!  The blends LuLu produce are gorgeous and the knowledge from the team there is worth the trip along the Ware Road alone!
POW Yoga – opening last month, POW Yoga is slightly different to Hertford's offering.  It offers HOT Yoga, which means a wide range of yoga performed in temperatures up to 44c.  They have non hot yoga too if that's not your cup of tea!
East Hertfordshire is seeing growth, it's seeing new sectors rise up and fill empty units.  Remember the people behind the business, remember the sacrifices they made in order to open their doors.  Because Hertford, Ware and other towns around East Herts are beginning to see these entrepreneurs offering us a huge variety of the things we want and enjoy.
Thanks for reading, Rob