Lance James' roulette wheel spins £1000 for charity
1st August 2014
... Comments
---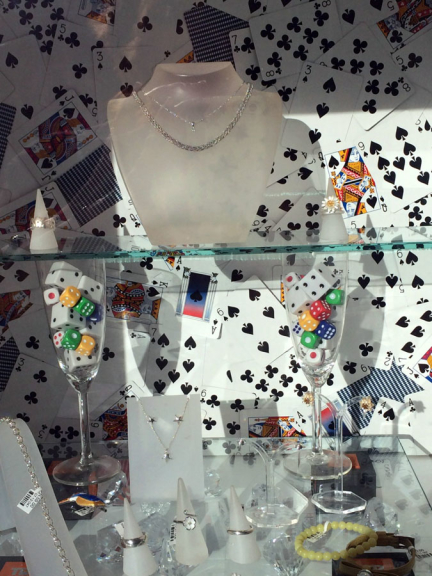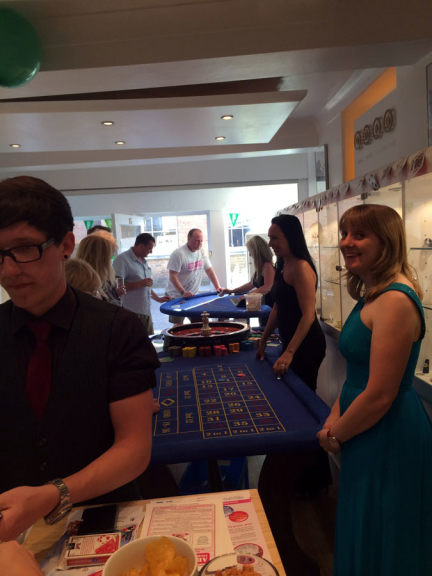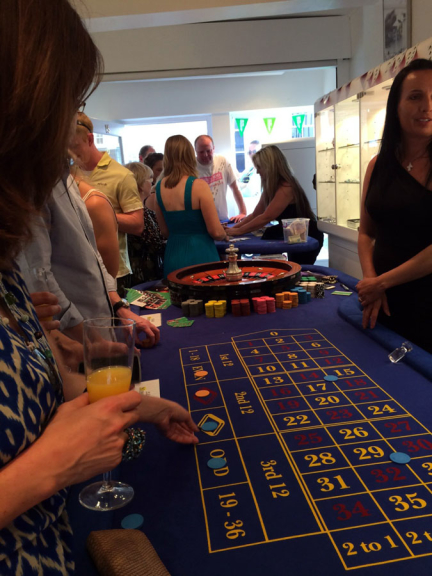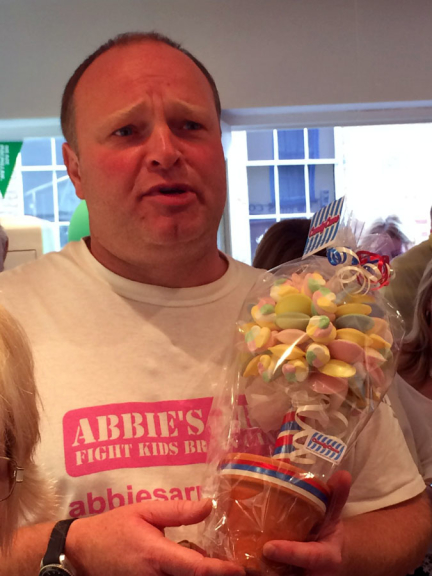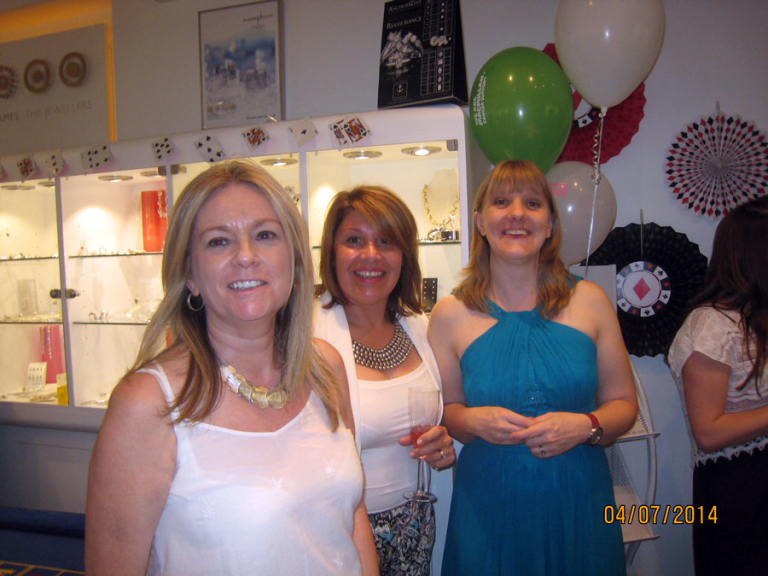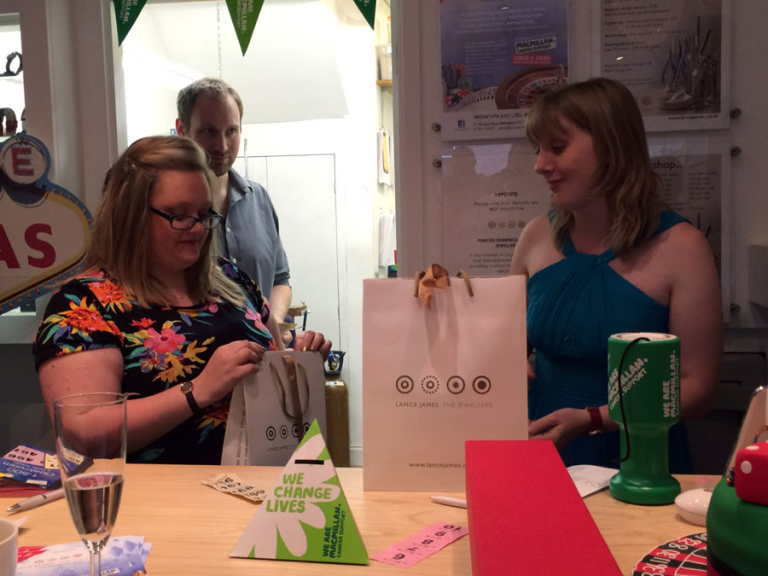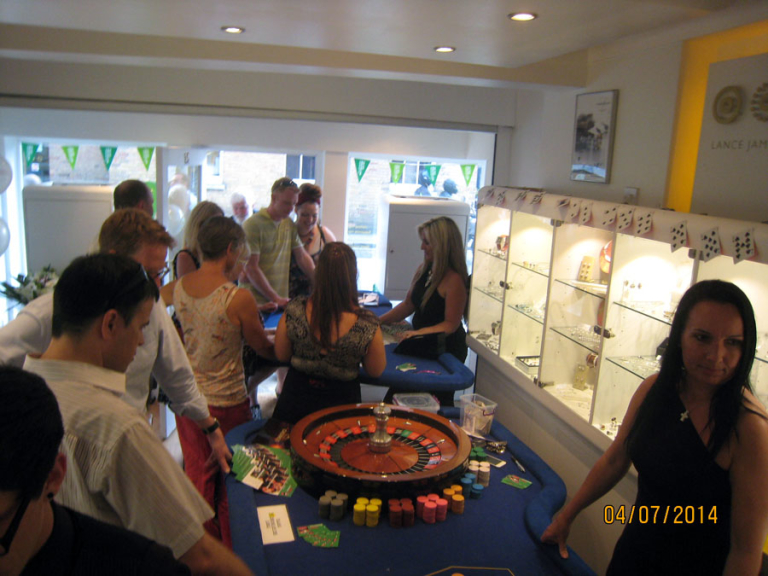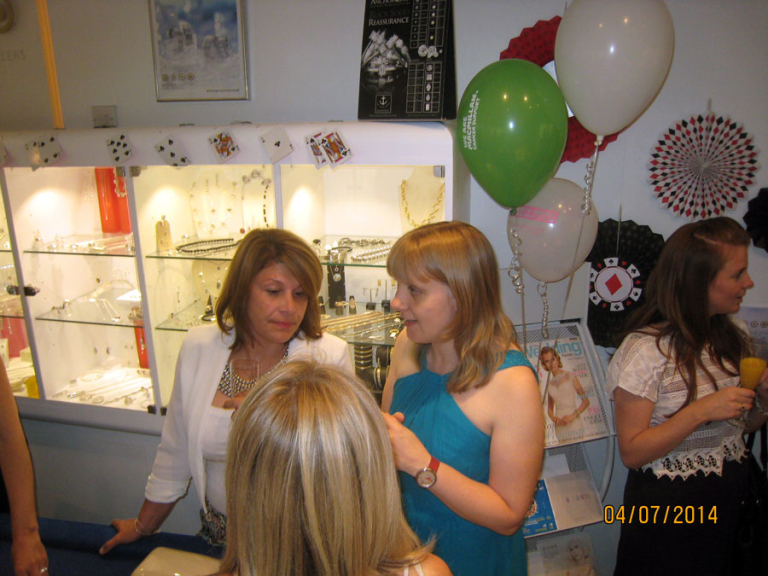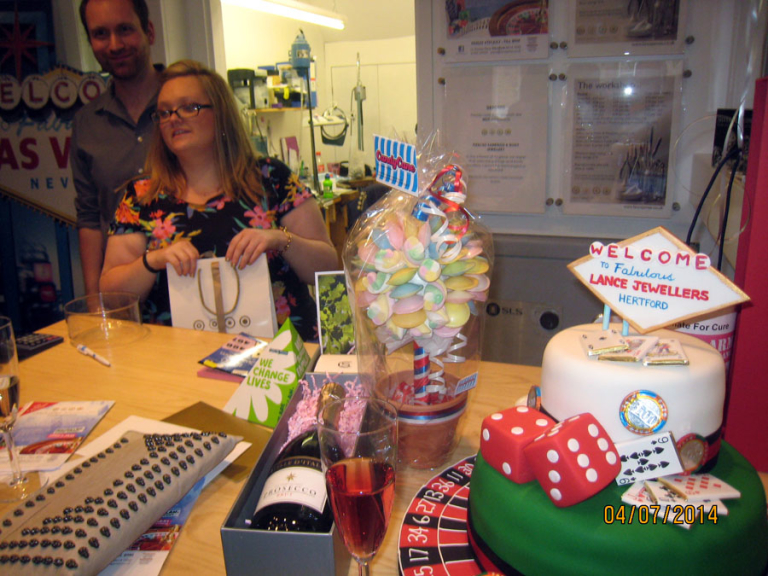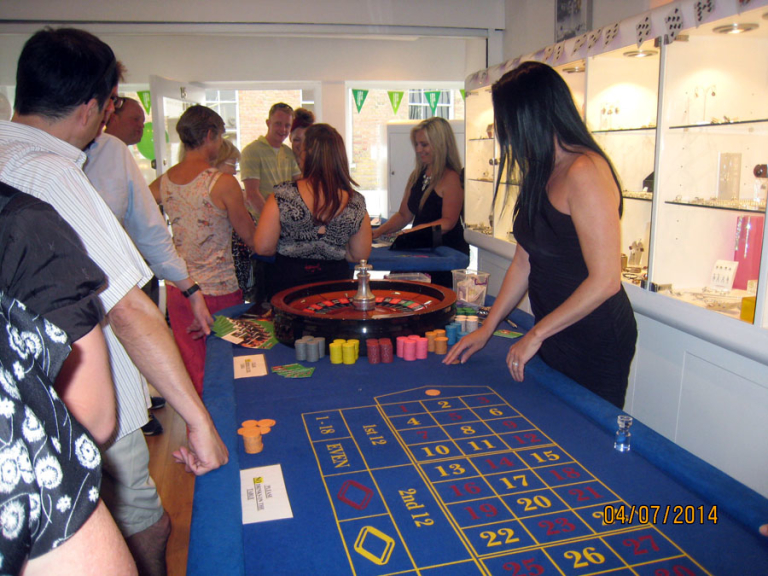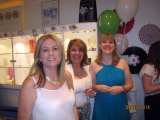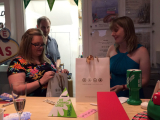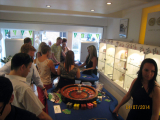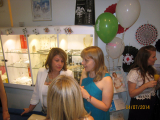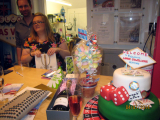 Owner Jackie Benson and her team really entered the spirit of the event with roulette and black jack tables, magician, themed windows, roulette wheel cake, champagne and a fantastic raffle for the top prize of a diamond worth £500.
Charities Abbie's Army – a small charity fighting kids brain cancer – and Macmillan Cancer Support were the beneficiaries of the fundraising, with nearly £570 going to Abbie's Army from the night which was attended by new town mayor Cllr Chantal Geall as well as her predecessor Tricia Moore.
Jackie said: 'like most of Hertford's independent retailers, we think it's really important to let local residents know what we do, and our Vegas themed night was great fun. Lots of our loyal customers came along to celebrate with us, and we also met some lovely new people.  Raising money for the charities was also a fantastic result.  I'd like to thank everyone for coming and especially to all the local businesses who donated very generous prizes'.
Prizes were donated by Hertford House Hotel, Rigsby's Guest House, Loch Fyne, Secret Garden Florists, Candy Cane, Violet's beauticians and Oaks Hampers, with the cake being specially created by the Sugar Smith.
'Independents' Day' was celebrated by many of Hertford's independent retailers as part of the national Independent Retailers month.
Main photo shows Jackie with Steve Sealey supporting Abbie's Army.
Lance James the Jewellers is based in Market Place, Hertford.
For enquiries please contact Jackie Benson on 01992 534555
www.lance-james.co.uk
Lance James the Jewellers can also be found here on thebestof Hertford and Ware.