Hertford Town Centre Royal Trail
3rd May 2022
... Comments
---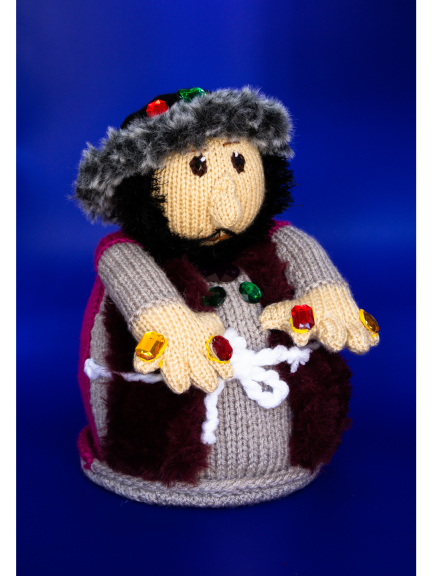 In celebration of the Queen's Platinum Jubilee, Hertford Town Council has joined forces with the Secret Society of Hertford Crafters (SSOHC) to run a FREE Royal themed town centre trail.
The trail is aimed at children to enjoy with their families and runs from Saturday 21st May until Wednesday 1st June.
Royal-themed knitted characters have been created by SSOHC and will be hiding in participating shop windows around the town centre. 
To take part in the trail, families should visit Hertford Town and Tourist Information Centre, in The Wash opposite Hertford Theatre, to pick up a trail map from the leaflet holder. Alternatively, families will be able to download the trail map online.
Children will need to locate the Royal themed crafted characters hidden within businesses taking part around the town.
Once they have completed the trail, they will need to submit their completed form through the letter box at the Town and Tourist Information Centre, The Wash for a chance to win a £30, £20 or £10 gift voucher to spend at a Hertford retailer.
The trail has been created to encourage local residents and visitors to the town to explore Hertford town centre, and discover the wide range of independent and national retailers.
Chairman of Hertford Town Council's Development and Leisure Committee, Cllr Jane Sartin, said: "The Secret Society of Hertford Crafters' creations are always very special, and they've surpassed themselves with this amazing tribute to mark the Queen's Platinum Jubilee. Hertford Town Council is pleased to be working with so many businesses in our town centre to display the characters, and whilst the trail is aimed at children I'm sure people of all ages will enjoy spotting them over the coming weeks."