Hertford Easter Animal & Bunny Trail
1st April 2019
... Comments
---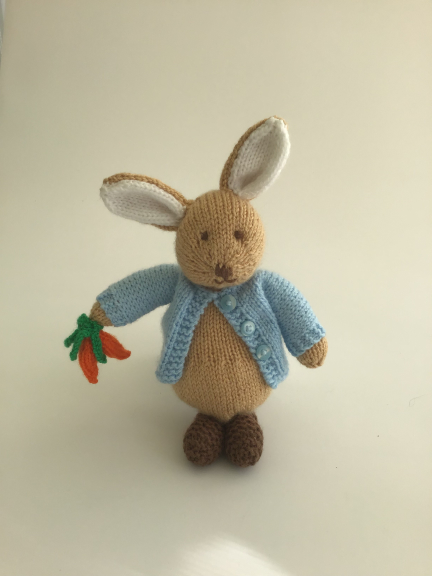 The annual free Easter Egg Hunt in Hertford Town Centre is back this Easter. Hertford Town Council has once again joined forces with the Secret Society of Hertford Crafters, the group behind the hugely popular Christmas post box toppers and poppy installation at Hertford Castle.
Two separate free Easter trails aimed at children with their families and friends will be available to participate in.
Both trails run from Saturday 30th March until Saturday 25th April.  
Knitted bunnies will be hiding in shops and other locations around the town centre in one of the trails, and other Easter animals including chicks and characters including eggs will be hidden in different shops on the other trail.
To take part, families should visit Hertford Town and Tourist Information Centre, in The Wash opposite Hertford Theatre, to pick up trail maps. Children can participate in both trails on the same day or separate days, and there is no need to complete the hunts until 25th  April.
Children will need to locate the knitted animals created by members of the Secret Society of Hertford Crafters in a minimum of 12 of the 20 businesses taking part around the town. Once they have completed each hunt they will be able to collect a free sweet treat from the Town and Tourist Information Centre.
The Easter egg prizes have been generously provided by the event sponsors, Lance James the Jewellers and Lanes Estate Agents.
Chairman of Hertford Town Council's Development and Leisure Committee, Cllr Jane Sartin, said: "Hertford Town Council's town centre trails are always popular, and this year it will be double the fun with two trails to follow, made extra special by the Secret Society of Hertford Crafters. The Easter Egg Hunt will be a great Easter holiday activity for children, and I'm sure people of all ages will enjoy looking out for the knitted bunnies and Easter characters in shops and other premises around the town centre."