Full Steam Ahead With The East Herts Miniature Railway!
30th June 2013
... Comments
---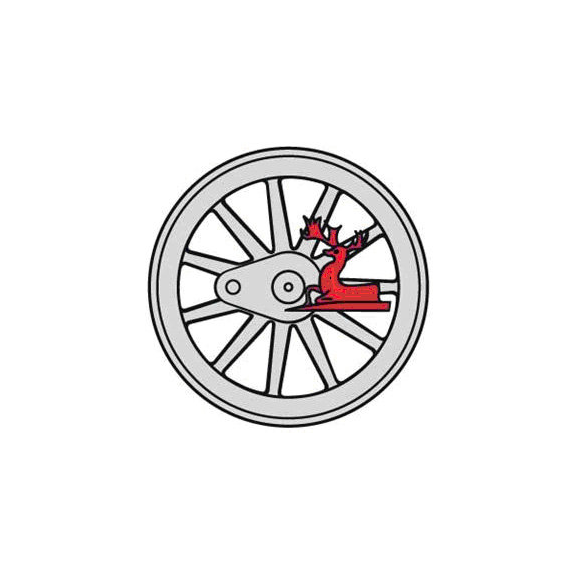 Hello!
Having grown up and spent all my life in and around the Hertford community one of my favourite childhood memories was being taken to the miniature railway up at Van Hage Garden Centre.
I'll never forget the excitement as I was led by my Dad's hand up to the ticket office and the smell of the steam filled my nose! Then as it finally got to our turn to hop on the carriage we were in for a treat of a fantastic double looped ride around the circuit and through the (at the time) endlessly long tunnel with the steam bellowing round our heads!
Great memories, and I'm sure if you were lucky enough to go on the mini steam railway when you were younger you'd share similar memories to me. Now I'm a Father myself, one of my favourite things to do is to take my son up to the garden centre, have a walk round the mini zoo, then head over to the railway. By the time we get there I'm not sure who's more excited, me, or him!
But aside from journeying East Hertfordshire's youngsters round and filling their heads with dreams of being an engine driver, The East Herts Miniature Railway Society have raised tens of thousands of pounds for local charities including Amwell View School in Stansted Abbotts.
This is a fantastic and fun resource for anyone who wants to spend a couple of hours doing something different with their kids at the weekend. The money you spend on the tickets goes straight to keeping the railway maintained and local charities, which equals lots of smiling faces all round.
Well done to all who volunteer their time at The East Herts Miniature Railaway at Van Hages, you're a credit to the community and keep up the good work!
Tickets for a journey on the railway cost £0.90 each and the times of running are weekends and bank holidays between 11am and 5pm.
Thanks for reading, and if you want to share your memories of your travels on The East Herts Miniature Railway at Van Hages Garden Centre then please feel free to add them below.