Driving Test Changes
31st October 2016
... Comments
---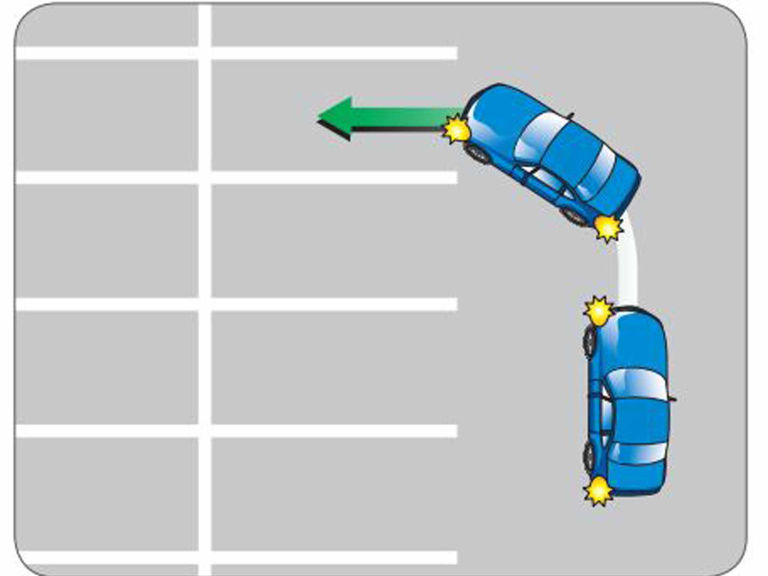 The independent driving section will be extended from 10 to 20 minutes and will be following instructions via a sat nav which will have had the route pre-set by the examiner. The turn in the road (3 point turn) and reversing round a corner to the left will be scrapped and replaced with 3 parking manoeuvres, parallel parking, reversing into a parking bay and driving into a parking bay. A least one of the show me/tell me questions will be done while on the move and  stopping and driving away from the side of the road could be from either the left or right.
Whether we agree or disagree with these changes we can expect them to happen fairly soon and we should therefore be prepared. I shall in the next few blogs cover all these new items but for now I am just going to deal with one, driving into a parking space. Parallel parking and reversing into a parking space have already been covered in previous blogs.
It is always better to reverse into a parking bay as it is safer to emerge from the space going forward as you will have a much clearer view. Although you may think it may be easier to drive into a parking space especially if you can drive in straight or the car park is empty this manoeuvre is about driving into the space from a 90 degree angle like for example you may have to do in a busy supermarket car park. The first thing here is to be aware that cars have a much wider turning circle going forwards than in reverse. So assuming you were going into a space on the left as you approach you will need to steer to the right as much as possible to create an angle to get into the  bay and then steer quickly left once the front of the car is level with the first line. To get the car as straight as possible and clear of the cars either side of the space you must be moving very slowly (1st gear) as you will have to then steer quickly right to straighten the wheels and possibly have to make minor steering corrections to position the car in the middle of the bay.
You will now have to reverse out of the bay. Two key things here, first you will have to reverse back in a straight line until you have enough room either side of you so that you can steer (left or right depending on which way you are going) and keep clear of the cars either side of you. Always reverse back very slowly as you will find it difficult to see left and right as the cars either side will be blocking your view. Keep checking behind you as well and be prepared to stop for other vehicles and because you are in a car park look for pedestrians as you may have to stop for them as well.