Do I need to let my property through a letting agency?
31st August 2016
... Comments
---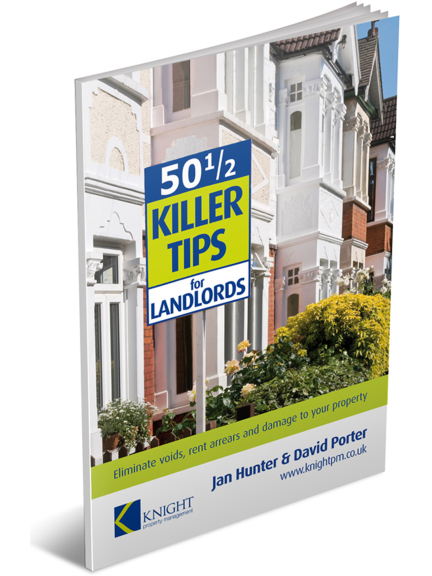 If you'd rather do it yourself, that's fine, just be prepared to put in the hard work, make sure you're covered legally, and not mind the middle-of-the-night phone calls about leaking pipes. That's on top of the worry about whether or not you've got good tenants and what might happen if you haven't – over a third of landlords have been left massively out of pocket after their tenants have done a bunk - and whether you have adequate insurance to cover such an event. Yes, there's no need to rent your property through a letting agency, but there are many reasons why you'll sleep better at night if you do. Here are a few things to think about if you're considering doing it yourself. 
The law
There is a numerous and seemingly ever-growing list of legal requirements with which landlords must comply. A big advantage of using a good letting agent is that their knowledge of all relevant legislation should be up to date. Which means you'll no longer have to worry about whether or not you have everything covered... because you have!
The tenants
Finding good tenants is fundamental to letting your property successfully. Before handing your keys over, though, you'll need to check references to be certain that you're renting to someone who'll not only pay the bills, but also look after the property, let you know as soon as there's a problem, not make unreasonable demands, and will be respectful of your property, the neighbours and you. A good letting agent has the experience and know how to spot the signs of a bad tenant and can read between the lines from references in order to weed out the bad ones.
Time
The consumer organisation Which? has estimated you'd need to set aside around 12 hours a month to deal with the administration required for letting out a property. This is without the amount of time you'll need to spend sorting out problems, doing routine maintenance, handling people and sorting out the legal responsibilities. If you value your own time, maybe it's worthwhile instructing a letting agent to take on the task on your behalf.
If you're still keen to give it a go yourself, download our free book 50½ Killer Tips for Landords, which will give you all the information you need to go it alone. Good luck! Though if you decide you'd prefer to hand over all the admin and responsibility to a good letting agent, just give us a call on 01992 308181!