Aspects Hair Designers hitting new heights and now offering Beauty products too!
17th October 2017
... Comments
---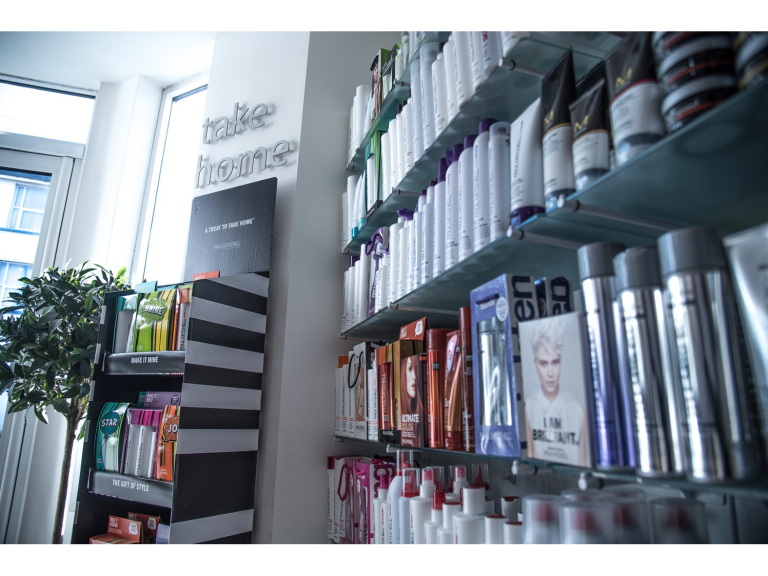 Aspects Hair Designers have enjoyed a fabulously busy few months, and with the Christmas season looming that's all likely to continue as our clients visit us for their Christmas hairstyling! 
September saw the team at Aspects take part in the Macmillan World's Biggest Coffee Morning raising much-needed funds for this Cancer outstanding charity. Visitors to the salon loved sampling the range of delicious treats on offer - from lemon drizzle to victoria sponge, a nice piece of Jamie Oliver's flapjacks or homemade toffee cookies, there really was something for everyone! Donations are still being counted with last minute additions very welcome, and we were truly delighted with the support from our lovely customers! 
We also attended The Lets Do Business Expo in The Hastings Centre where we had an exhibition stand. During the Expo, we were visited by many interested local people who stopped by for a chat and we hope we've helped them return home with thoughts about their next hair inspiration - maybe even for Christmas?
The Aspects team were delighted to be presented with an award by thebestof Hasting's Ian Noble, congratulating us on achieving an exceptional 500 reviews. Reviews are so important to us as a business as it demonstrates the service we provide and provides feedback on just how good we are, for which we're incredibly grateful. 
We're very excited to announce that we've recently launched our Shellac Nails service in salon. 
Shellac is a nail treatment, also sometimes called a gel manicure, that is longer lasting than traditional nail varnishes and is much more resistant to chipping. This treatment will last between two weeks and a month depending on the wear and tear - in most cases you'll need to remove the Shellac treatment not because the polish has chipped but because of nail growth alone! It's an outstanding product and we're so excited to be able to now offer it to our clients.
Offering Shellac has proven to be a great addition to our already enviable repertoire. We're proud to be a Paul Mitchell Signature Salon, delivering the latest hair services and trends to our customers. 
We love hair, and everything about it, and we love being able to offer our customers an all round beauty service. Don't forget to get your Christmas appointment booked as soon as possible before it's too late!