A worthy recipient from Hastings Beer & Music Festival proceeds...
30th June 2016
... Comments
---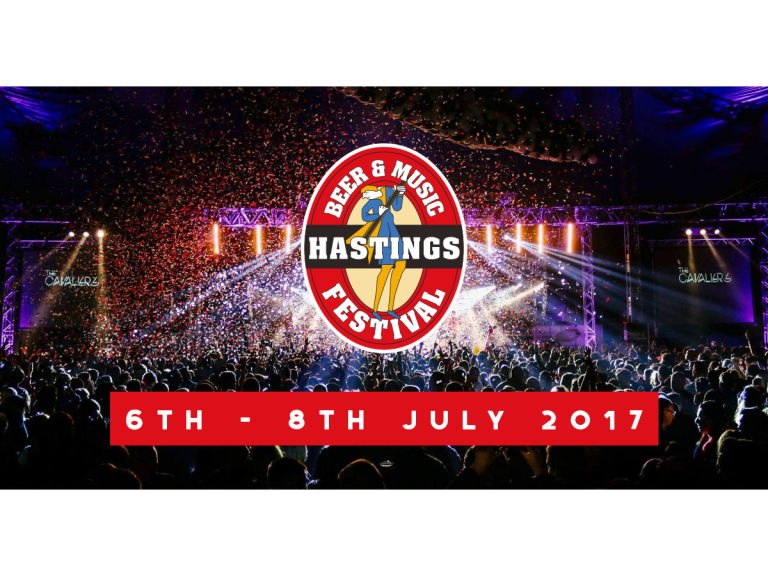 One of the stand out annual events in Hastings is this very weekend as the town looks forward to this year's Beer & Music Festival, which is estimated to be bigger and better than ever; up to 30% bigger say some of the organisers.
The three day event begins this evening (Thursday) with Hastings Proms before the beer festival gets underway on Friday and Saturday with live local bands performing! There are still plenty of tickets for tomorrow (Friday) but Saturday night is close to a sell-out.
You can't fail to have noticed the larger than life, yellow and blue marquee in Alexandra Park, which is ready to host this year's festival thanks to the army of volunteers, many from Hastings Round Table, who make this event possible every year.
Although the publicity is loud across Hastings, not everyone gets that all the proceeds go to local good causes – essentially the Hastings Beer & Music Festival makes a massive difference to many local charities.
This year all proceeds from the VIP bar will go a wonderful local charity that I've known for a few years now. Little Gate Farm exist to help vulnerable kids and adults in the 1066 community to develop work skills and grow in confidence so that they can live happy and fulfilling lives. Projects like LGF exist due to the determination and enthusiasm of their leaders – and in Claire Cordell, Little Gate Farm have a wonderfully driven person who I know is 'really chuffed' (her words) that the team at HBMF have selected her project as a more than worthy recipient from your drinking pleasure this coming weekend.
For more information about Little Gate Farm click here.
Have a safe and enjoyable Beer & Music Festival!