Halland Car Boot Sale
Eastbourne Road
Halland
Lewes
East Sussex
BN8 6PG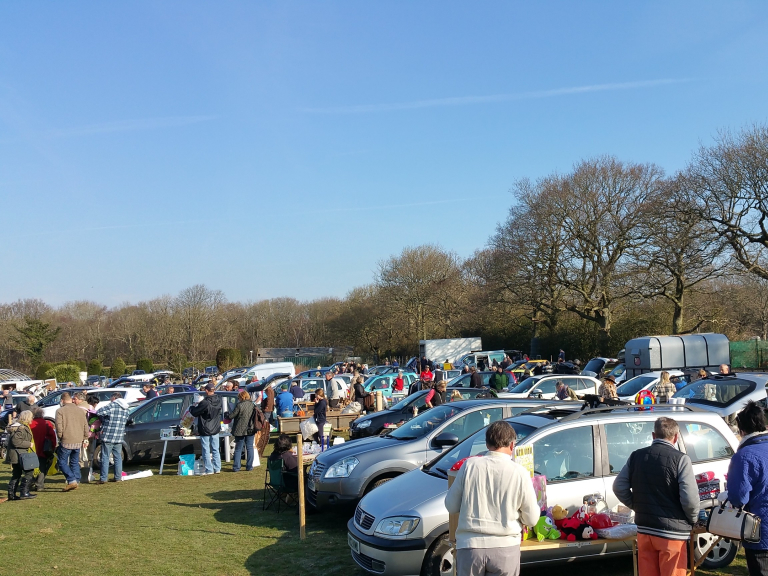 A friendly, family run Bootsale. At Halland Car Bootsale we can offer an abundance of buyers looking for hidden treasures and many stalls offering a huge variety of items for sale.
Every Saturday (weather permitting). Sellers can arrive from 7:45 but will be parked up until gates open at 8:30am, buyers will be permitted entry after all sellers have been pitched up.
Parking only 50p per car.
Pitches from only £9 for a car or MPV's and £10 for a car + trailer and £14 Transit vans or bigger.
Pitches are 5m long, however if you have any special requirements please contact us.
We are just south of Halland on the A22 between Halland & East Hoathly.
Hot and Cold snacks are available.
Dogs are welcome but please keep on a lead and clear up any mess and take home.
The owners accept no responsibility for any loss or damage to any vehicle or personal injury whilst visiting the venue.
Any unsold items can be left but please contact the organizers first.
Future dates
Saturday 4th May 8:30am until 12:00pm
Saturday 11th May 8:30am until 12:00pm
Saturday 18th May 8:30am until 12:00pm
Saturday 25th May 8:30am until 12:00pm
Saturday 1st June 8:30am until 12:00pm
Saturday 8th June 8:30am until 12:00pm
Saturday 15th June 8:30am until 12:00pm
Saturday 22nd June 8:30am until 12:00pm
Saturday 29th June 8:30am until 12:00pm
Saturday 6th July 8:30am until 12:00pm
Saturday 13th July 8:30am until 12:00pm
Saturday 20th July 8:30am until 12:00pm
Saturday 27th July 8:30am until 12:00pm
Saturday 3rd August 8:30am until 12:00pm
Saturday 10th August 8:30am until 12:00pm
Saturday 17th August 8:30am until 12:00pm
Saturday 24th August 8:30am until 12:00pm
Saturday 31st August 8:30am until 12:00pm
Saturday 7th September 8:30am until 12:00pm
Saturday 14th September 8:30am until 12:00pm
Saturday 21st September 8:30am until 12:00pm
Saturday 28th September 8:30am until 12:00pm