Beach Yoga with Ali | The Yoga Life Studio
The Stables, 25 South Street
BN21 4UP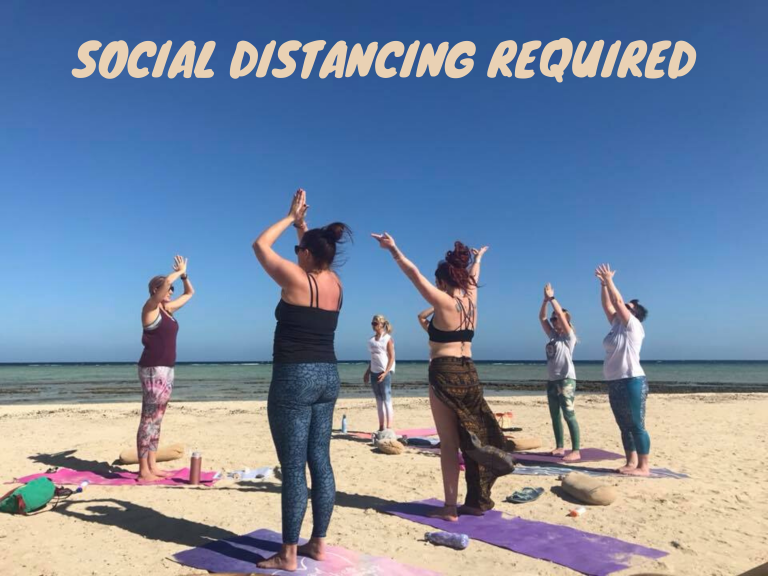 Beach Yoga classes run all year depending on the British weather of course! Keep an eye on The Yoga Life Studio Facebook Page for changes to the schedule.
Classes are every Monday and Tuesday mornings from 8-9 am and Thursday evenings 6-7 pm. We meet at the top of King Edwards Parade, Holywell Beach.
All you need to bring is your own mat and water bottle.

Future dates
Tuesday 7th July 8:00am until 9:00am
Monday 13th July 8:00am until 9:00am
Tuesday 14th July 8:00am until 9:00am
Monday 20th July 8:00am until 9:00am
Tuesday 21st July 8:00am until 9:00am
Monday 27th July 8:00am until 9:00am
Tuesday 28th July 8:00am until 9:00am
Monday 3rd August 8:00am until 9:00am
Tuesday 4th August 8:00am until 9:00am
Monday 10th August 8:00am until 9:00am
Tuesday 11th August 8:00am until 9:00am
Monday 17th August 8:00am until 9:00am
Tuesday 18th August 8:00am until 9:00am
Monday 24th August 8:00am until 9:00am
Tuesday 25th August 8:00am until 9:00am
Monday 31st August 8:00am until 9:00am
Tuesday 1st September 8:00am until 9:00am
Monday 7th September 8:00am until 9:00am
Tuesday 8th September 8:00am until 9:00am
Monday 14th September 8:00am until 9:00am
Tuesday 15th September 8:00am until 9:00am
Monday 21st September 8:00am until 9:00am
Tuesday 22nd September 8:00am until 9:00am
Monday 28th September 8:00am until 9:00am
Tuesday 29th September 8:00am until 9:00am
Monday 5th October 8:00am until 9:00am
Tuesday 6th October 8:00am until 9:00am
Monday 12th October 8:00am until 9:00am
Tuesday 13th October 8:00am until 9:00am
Monday 19th October 8:00am until 9:00am
Tuesday 20th October 8:00am until 9:00am
Monday 26th October 8:00am until 9:00am
Tuesday 27th October 8:00am until 9:00am
Monday 2nd November 8:00am until 9:00am
Tuesday 3rd November 8:00am until 9:00am
Monday 9th November 8:00am until 9:00am
Tuesday 10th November 8:00am until 9:00am
Monday 16th November 8:00am until 9:00am
Tuesday 17th November 8:00am until 9:00am
Monday 23rd November 8:00am until 9:00am
Tuesday 24th November 8:00am until 9:00am
Monday 30th November 8:00am until 9:00am
Tuesday 1st December 8:00am until 9:00am
Monday 7th December 8:00am until 9:00am
Tuesday 8th December 8:00am until 9:00am
Monday 14th December 8:00am until 9:00am
Tuesday 15th December 8:00am until 9:00am
Monday 21st December 8:00am until 9:00am
Tuesday 22nd December 8:00am until 9:00am
Monday 28th December 8:00am until 9:00am