Art Tuition
St Mary's Church Hall
Decoy Drive
Hampden Park
BN22 9PP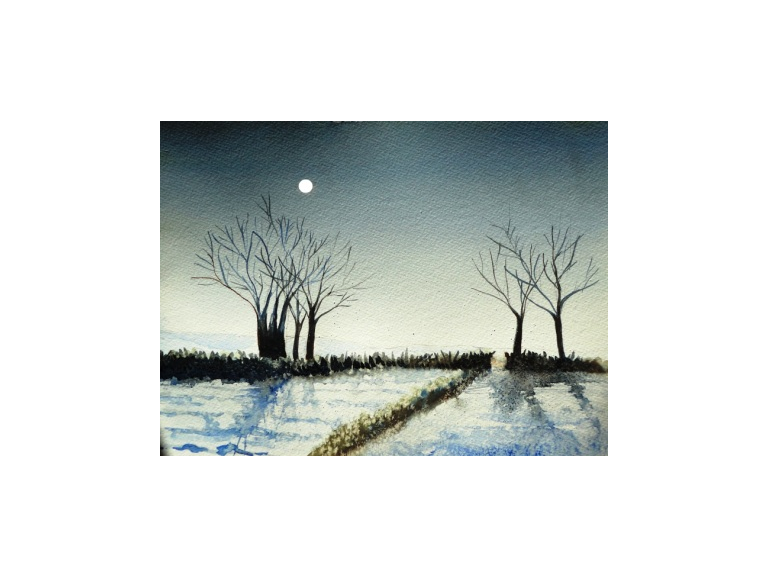 Art Classes for all levels from beginners to the more experienced. Tuesdays 11am-1pm St Mary's Church Hall Decoy Drive Hampden Park
The Hampden Park Art Group was established in 2014 and is tutored by professional artist Teresa Currie.
The Classes are a chance to improve your artistic skills in a friendly and supportive environment.
All levels of experience are welcome, and we cover a wide range of different subjects and mediums:
Acrylic, Mixed Media, Watercolour, Ink, Charcoal, Soft Pastel And Brusho.
Every 6 weeks there is a structured programme of work, with 2-3 sessions on each medium.
Classes are on Tuesdays (no lesson 3rd Tuesday of the month) with breaks for half-terms, Christmas, Easter and August.
11am-1pm
Refresments supplied
Disabled Access
£10 per session or £50 for 6
Please feel free to contact Teresa for further details.
Future dates
Tuesday 28th April 11:00am until 1:00pm
Tuesday 5th May 11:00am until 1:00pm
Tuesday 12th May 11:00am until 1:00pm
Tuesday 26th May 11:00am until 1:00pm
Tuesday 2nd June 11:00am until 1:00pm
Tuesday 9th June 11:00am until 1:00pm
Tuesday 23rd June 11:00am until 1:00pm
Tuesday 30th June 11:00am until 1:00pm
Tuesday 7th July 11:00am until 1:00pm
Tuesday 14th July 11:00am until 1:00pm
Tuesday 8th September 11:00am until 1:00pm
Tuesday 15th September 11:00am until 1:00pm
Tuesday 22nd September 11:00am until 1:00pm
Tuesday 29th September 11:00am until 1:00pm
Tuesday 6th October 11:00am until 1:00pm
Tuesday 13th October 11:00am until 1:00pm
Tuesday 27th October 11:00am until 1:00pm
Tuesday 3rd November 11:00am until 1:00pm
Tuesday 10th November 11:00am until 1:00pm
Tuesday 24th November 11:00am until 1:00pm
Tuesday 1st December 11:00am until 1:00pm
Tuesday 8th December 11:00am until 1:00pm
Tuesday 5th January 11:00am until 1:00pm
Tuesday 12th January 11:00am until 1:00pm
Tuesday 26th January 11:00am until 1:00pm
Tuesday 2nd February 11:00am until 1:00pm
Tuesday 9th February 11:00am until 1:00pm
Tuesday 23rd February 11:00am until 1:00pm
Tuesday 2nd March 11:00am until 1:00pm
Tuesday 9th March 11:00am until 1:00pm
Tuesday 23rd March 11:00am until 1:00pm
Tuesday 30th March 11:00am until 1:00pm
Tuesday 6th April 11:00am until 1:00pm
Tuesday 20th April 11:00am until 1:00pm
Tuesday 27th April 11:00am until 1:00pm
Tuesday 4th May 11:00am until 1:00pm