Rally & Walk to Keep Our Eastbourne Downs Public!
26th November 2016
... Comments
---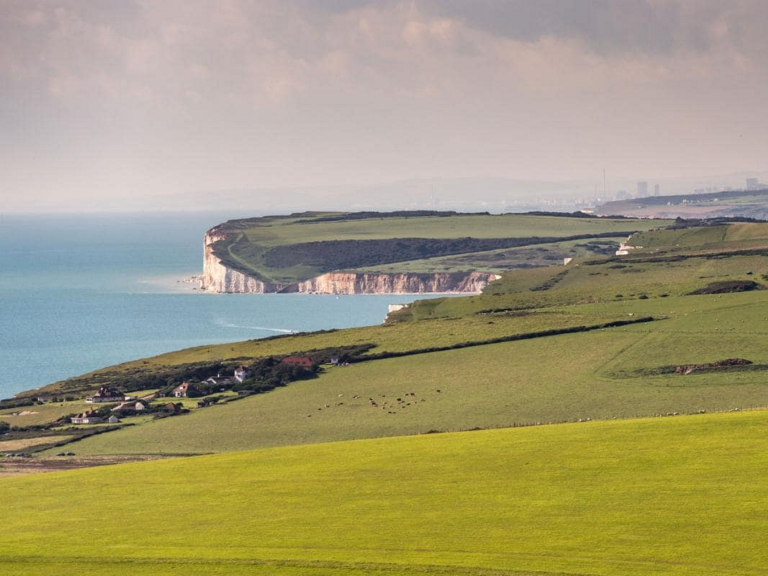 SATURDAY 3RD DECEMBER, 10.30am SHARP

MEET BEACHY HEAD VISITOR CENTRE CAR PARK,
Map Reference TQ 589 958

There'll be a short rally at which speakers will explain the issues, the history and natural heritage of the Eastbourne Downland estate and the threats it faces.

We will put forward an alternative vision for the estate based on the superb past work of Eastbourne Borough Council in increasing public access as well as restoring ancient wildlife habitats and landscapes.

We will walk the nearby Downs for a couple of hours to illustrate these issues and have some fun. Walkers can do as much, or as little, of the walk as their time and energy allows.

Bring placards and banners. Let's make a show of it!

There are public toilets at the car park. Non-Eastbourne residents pay a car park charge. Bring a snack. Dogs must be on leads near farm animals.

STOP THE SALE OF OUR DOWNLAND!
If you wish to read up on the background to the downland sell-off and what the implications are, you can do so here: http://handsoffoursussexcountryside.blogspot.co.uk/2016/11/protest-against-downland-sell-off.html   The Council for the Protection of Rural England and the South Downs Society have co-signed a letter to the council asking for the sale to be scrapped: http://www.cpresussex.org.uk/campaigns/countryside/landscapes/update/item/2709-eastbourne-s-downland-selling-off-the-family-silver   We invite you to sign our petition calling upon Eastbourne Borough Council to immediately halt its proposed sale of the downland farms: https://actionnetwork.org/petitions/stop-the-sell-off-of-eastbournes-public-downland This petition has already gained over 1,000 signatures in 3 days, so we're making good progress!   We also invite you to write to your local borough and county councillor, and to Eastbourne MP Caroline Ansell, expressing any concerns you may have about the sale.