Celebrating #BizOfTheYear 2018, Most Loved Business in Eastbourne
Last night was the #bizoftheyear 2018 awards at the Cumberland Hotel in Eastbourne with thebestof Eastbourne members.
Thank you to Tim Sorensen talking about the Big Future Show and Youth Radio in Eastbourne and David Tutt for your talk on Eastbourne and local projects that you are involved and showing your support.
In February this year, it was announced that we won 3 categories in the #bizoftheyear awards Most Loved Business in Eastbourne, 2nd Highly Commended for our electrical services and came 45th out of the top 100 national businesses. This was such an amazing achievement for the business as last year we came 4th in Eastbourne and Most Loved Aerial and Satellite services nationally. This year we took it one step further and won with the support from all our customers who left us a review to share their experience with using Tectonic Digital Systems, and we really can't thank you enough.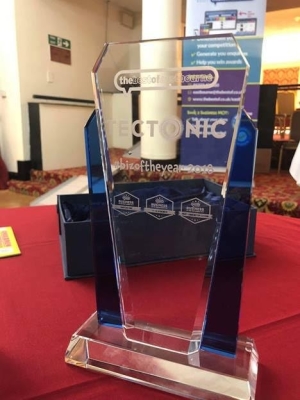 Eastbourne Member Awards
Introduced to this year's awards was the member awards and to ours and my surprise, I won Best Blogger and Most Inspiring member. I am flattered, shocked and overwhelmed to say the least that I was voted best blogger and most inspiring member. I have worked extremely hard over the past 12 months attending marketing workshops and getting advice on how we can, as a business, get our name out there but most importantly how we can engage our customer and potential customers through our blogs without sounding like we are telling you off and saying you can't do anything. With the help from our engineer James and MD Nigel filling out the technical know how and how to's we have started to get a great balance of informative and details blogs with a mixture of general knowledge and information of our town we love, Eastbourne. 
As well as this I have been trying to motivate our team to collect reviews, not just to help us but the show them that our customers have not only chosen us to carry out the works but their appreciation for their attention to detail, cleanliness and great quality of work and advice. This is why we do what we do, making our customers happy by providing them with a quality service. Taking it one step further this year, I knew that I wanted to beat our target, I wanted to be in the top 3 business in Eastbourne and I wanted to push a far as we could in our highly competitive electrical category. We won in Eastbourne, we got on the top 100 national businesses, and we came 2nd in our category.
Watch this space for next February 2019 - we are just shy of 2 reviews to qualify for #bizoftheyear 2019 and 7 reviews from hitting our annual hundred review target.
And thank you again, it really means the world to see the work we have put in is getting noticed and recognised.
We love you Eastbourne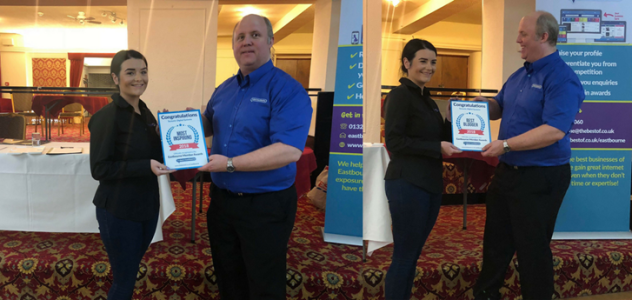 If you would like to leave the team a review for any works, advice or quotations we have provided you with then please follow this link or email office@tdsluk.co.uk with your feedback and I can submit it for you.
Don't forget that if you leave a review you will be in with a chance of getting your hand on the £100 prize draw from the BestOf Eastbourne.
#AskTheExpert Ask us anything!
Do you need to plan way in advance? Great, put 27th June in your diary between 10am -2pm and come down to speak to us at the Cumberland Hotel with any questions you may have about what we do or how we can help you. Take advantage of having our managing director and electrical engineer at your disposal to speak to you all. As well as us you have a wide range of local Eastbourne services all in one place from social media and IT services to trade services and mortgage advice to business services and recruitment.
Find out all the details and register here