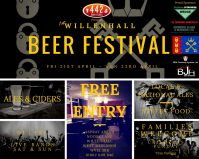 The first WIllenhall Beer Festival showcasing some fantastic local ales as well national too
The weekend will be showcasing ales from microbreweries from walsall, wolverhampton, essington and including ciders & perrys from worcester too. 
With hot and cold food available all weekend, live music including DJ on fri night, live bands both sat & sunday nights. Rhythm Dogs will be headlining Sat, and Bordeline on sunday. Both will be playing hits from the 80s, rock, pop upto modern day.
Something for the kids too, football, and indoor games all weekend to keep them amused. 
It promises to be a fun filled weekend for everyone.
Free entry. To purchase ales tokens can be purchased at the marquee. Returnable deposit (£1) for glasses.
Tasting notes will be available.
See our facebook page for up to date information
*thebestof cannot be held responsible for any changes, amends or cancellations of an event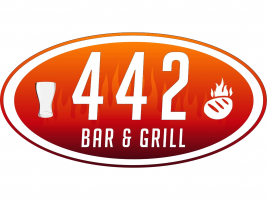 442 Bar & Grill
Want to know more about 442 Bar & Grill as featured on thebestof Walsall? Click here to find out what makes them thebestof Walsall.
Contact us: 01902 609946

visit us

442 Bar & Grill
Aspray Arena
Noose Lane
Willenhall
WV13 3BB

follow us

This is a live stream from Twitter - not the voice of thebestof!

find us on facebook