Welcome new member
3rd August 2020
... Comments
---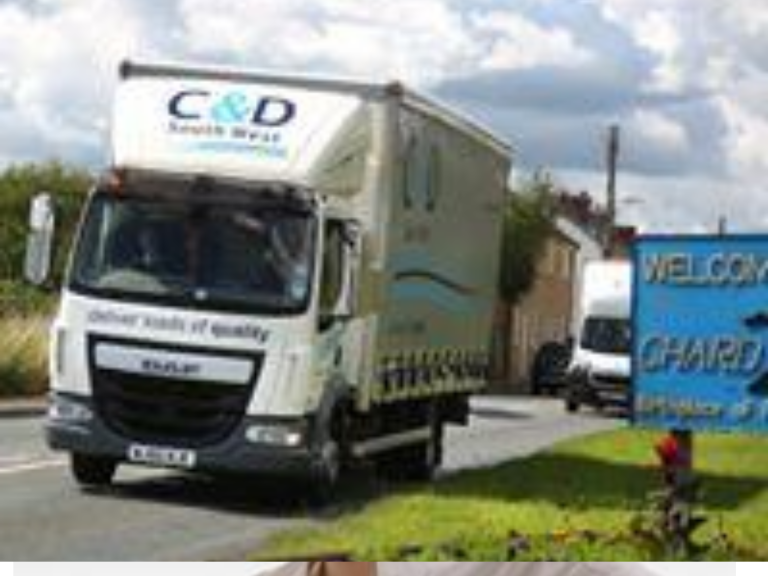 Thebestof Taunton and Bridgwater, welcome C&D South West Ltd as our first freight company. Following our initial meeting, we are sure they will be a welcome addition to our ever growing list of quality local independent business.  Their Managing Director, Lorna, has drive and vision which will make them even more successful in the years ahead.  I'm sure that we will all make Lorna very welcome when we next meet and discover what C & D can offer our members. 
A third-generation family business and a founder member of the Pallet Force network, C&D South West Ltd is based in Chard, Somerset.  Charles Hammond and his son Darren established the former C&D Transport in Sheffield in 1987. The change of name to C&D South West followed its relocation to Somerset in the late 1990s. Lorna Hammond moved into the hot seat last year, at which point her father Darren took up the role of Chairman. Her twin sister Cayla is the company's HR & Finance Manager.
C&D South West's tractors are double-shifted and assigned to a combination of general nationwide haulage and Pallet Network trucking duties.  They are an express freight delivery service, offering UK-wide, next-day freight distribution. As Founding Members of the Pallet force network they can connect you to over 30 international countries. They are active in their local community and across events in Somerset; you can find C&D trucks at many of the carnivals that are held in Somerset usually in the autumn every year.
C&D South West are proud to be part of the ECO Stars Fleet Recognition Scheme (Efficient and Cleaner Operations).  It is a voluntary scheme designed to provide recognition, guidance and advice to operators of goods vehicles, buses and coaches.  The ECO Stars scheme was the first of its kind in the UK, launched in 2009.Their main aim is to reduce road transport's impact on local air quality.
It is easy to see how C&D have achieved such success and continue to innovate and invest in their forward thinking delivery systems whilst building on the foundations of a family run locally rooted company.  We welcome them to Thebestof Taunton & Bridgwater family and wish them every success. In addition we do not hesitate in recommending them for any business to use, whenever they have a pallet load to be moved.