Timeless Images - Photography at it's best
19th August 2021
... Comments
---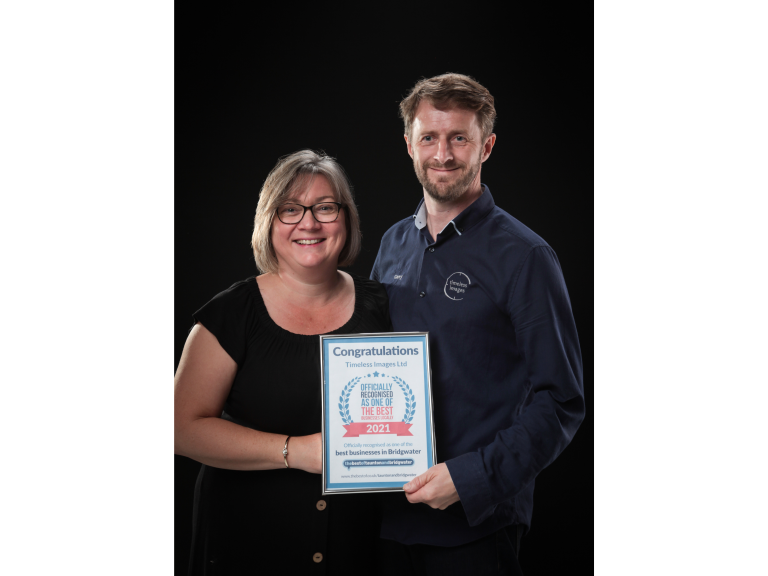 Timeless Images really can give you a moment in time.  They can capture time, arrest growth and deliver eternity in picture perfect images.
I went along to meet Rose and Garry, the team behind Timeless Images and they told me a story of how a hobby gradually grew into a business and is now a well respected, full time occupation that has a twenty five year anniversary coming up in the near future.
Garry is the photographer and Rose the administrator but together they really bring that indefinable 'something extra' to the business of portrait photography.  They have an office and reception area where you can relax and discuss what you'd like from your shoot and then behind that is where the action happens in the studio.  From newborn shoots to prom to all those other celebrations that we enjoy as we grow, Garry can capture those precious and never repeated moments.  They also break out of the mould with imaginative shoots as dynamic as their clients, from pet portraits to skateboarding shots, horse riding shots to pretty much anything you've ever imagined.  When I visited, a charming French Bulldog was in the studio having a ball.
Rose also talked very movingly about photography, about clients that have limited time left, coming in for photo shoots for happy reminders of good times for their family and friends.  Then clients whose families are just beginning where things change in such a short space of time. She left me in little doubt of the power of a photograph.  How it can be a lasting reminder of family gatherings, school days, celebrations, new life, long life and life in all its glory recreated in Garry's superb portraits.  They can show all the facets of a character capturing the sleepiness of a newborn baby, a riotous cake smash for a toddler who won't sit still for a 'normal' picture, the red letter days of a graduation or a prom, an engagement or a special birthday.  Don't take my word for it, go and have a look at their feature page here and set aside some time to capture your special moments.