Spring is now upon us and as the sun is starting to make a reappearance and days are getting longer, this is the perfect time to renovate your garden. You can now start spending your weekends at Garden Centres finding beautiful plants to fill your garden, so that it is ready for summer. Continue reading for our tips to help transform your garden into a colourful wonderland. 
Garden Centre & DIY Tips:
 Choose the seasonal plants.
If you want the perfect summer garden, you need to know which flowers you should start planting now. When you're in a Garden Centre look for plants labelled HA (Hardy Annual). These are the cheapest and most effective to plant during this time of year. Some choices include Sunflowers,  Sweet Pea, Pot Marigold, Cornflower, Poppies and Baby's Breath. 
 Easiest types of Fruit & Veg to grow
You may be considering growing your own Fruit & Veg patch but don't know where to start. Runner beans are great to start at this time of year and should be ready to eat by the summer. 
Some of the best types of fruit and veg to start growing in Spring are: Strawberries, Lettuce, Avocados, Peas, Broccoli, Carrots, Rhubarb, Potatoes & Blueberries.
Plants don't just have to stay outside, in fact having them indoors has a lot of benefits. As well as adding a bit of green to your decor, it also helps purify the air by absorbing all of the toxins. 
Just make sure you remember to water them enough! Alternatively, you could start growing your own herbs on a windowsill. 
Be creative and try recycling your tin cans and turn them into colourful plant pots for your home/garden. All you will need are tin cans and spray paint of any colours you desire.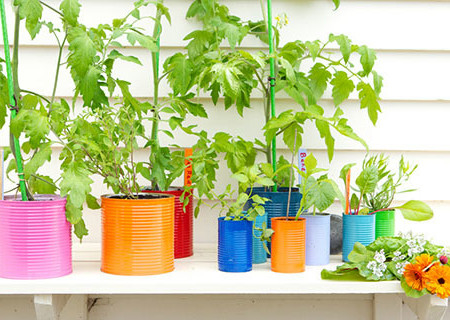 Visit your local Garden Centres (listed below) and let your green-thumb magic begin! 
Monkton Elm Garden Centre - 01823 412381
(West Monkton, Taunton TA2 8QN)
Avery's Garden Centre - 01823 288324
(Silk Mills Rd, Taunton TA1 5AA)
Wyevale Garden Centre - 0844 288 5061
(Pen Elm Hill, Norton Fitzwarren, Taunton TA2 6PE)
Desert To Jungle - 01823 443701
(Henlade Garden Nursery, Taunton TA3 5NB)