Somerset CCC Through the eyes of its Chairman
5th April 2013
... Comments
---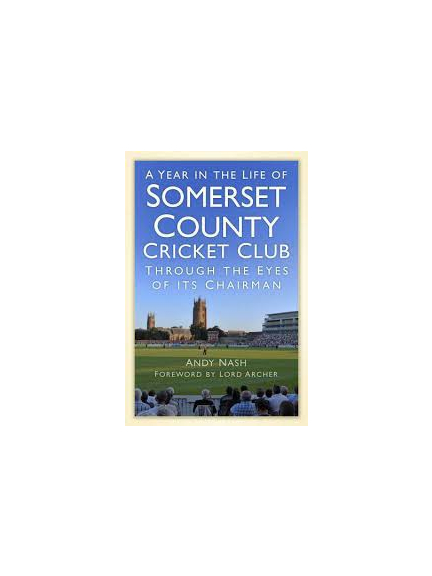 Founded in 1875, Somerset County Cricket Club has provided its members and supporters countless memories over the years. As one of the leading clubs in English cricket they compete closely for honours every season and have developed many top level players through their academy system.
This new title written by Somerset CCC Chairman Andy Nash provides a unique insight into the daily workings in and around the club, taking you behind-the-scenes for a full season as they overcome challenges and prepare for the future. Written chronologically and guiding you through the entire 2012 season, A Year in the Life of Somerset CCC provides a rare inside look as to what it is like to run a county championship side.
Detailing the ups and downs and daily challenges of running the club, this intimate portrayal of life at county level is full of insights that will intrigue and surprise in equal measure. Discussing how the club has transformed its fortunes off the pitch, including the development of The County Ground and the challenges of reaching a position to host international fixtures, Andy Nash provides a personal insight into Somerset CCC that cannot be missed. 
A glimpse into the daily workings in and around the club throughout the 2012 season, from the glamour of finals day to the crucial decisions made behind closed doors. A new look into professional sport that will fascinate all cricket aficionado's.
All royalties will be donated to the Clowance charity that promotes youth cricket. Foreword written by Somerset CCC fan Lord Jeffrey Archer. Includes a superb colour picture section.
Andy Nash is the Chairman of Somerset County Cricket Club, elected to succeed Giles Clarke CBE in 2008. He is a very experienced chairman who has looked after two PLC's and many Private Equity backed businesses since 1997. Married with four grown-up children, the family have homes in Somerset, London and Spain.
He does his best to find time for leisure interests in addition to cricket and is particularly fond of skiing and charity bike rides.
For more details on Somerset Cricket Club Click Here