Serve your audience with an interactive quiz on your website
23rd May 2019
... Comments
---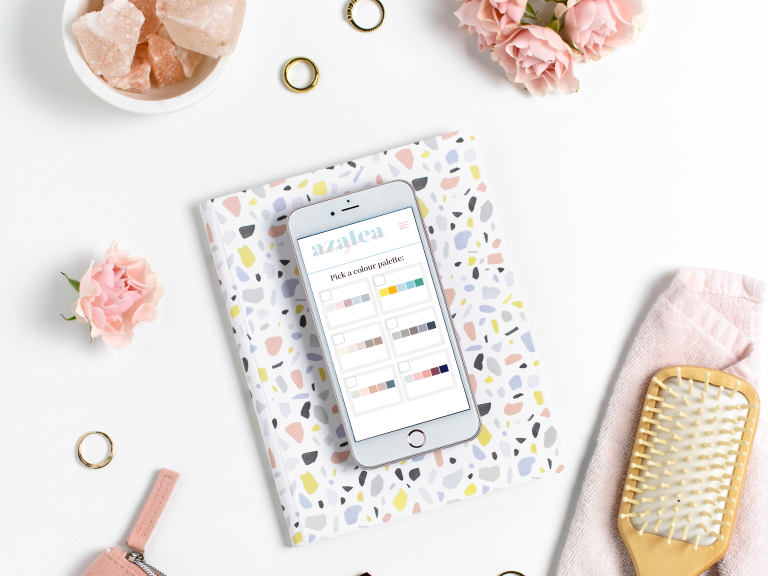 How do you gain valuable information about your audience and easily provide them with content to suit their individual needs? An Interactive quiz.
Using quizzes on your website is such an effective way to engage with your visitors and capture sale leads. And let's face it, who can say no to a fun quiz?
This can not only grow your email list, but also help you serve them!
Strategically creating a quiz with questions that let you know more about your audience will enable you to choose the best ways to help them.
For example, if you created a quiz called 'Am I ready to hire a graphic designer?' You are actively seeking all of the important information (their current circumstances, mindset, pricing budget, knowledge etc.) to be able to offer them the best solution. This is a great alternative to a consultation call and saves your business time whilst gaining that all important information.
INTERACT OFFER A SIMPLE AND EFFECTIVE WAY TO CREATE YOUR OWN QUIZ AND EMBED IT INTO YOUR WEBSITE.
Here are some quick tips on how to efficiently create your own Interactive quiz:
STEP ONE:
COME UP WITH A QUIZ TOPIC THAT IS PERFECT FOR YOUR BRAND AND YOUR AUDIENCE.
Your quiz could answer one of their questions. It could help them achieve an outcome they want. Or it could 
just
 be a fun way to keep them engaged. Keep it relevant and interesting.
If you are struggling with a topic, then why not ask them yourself? Get their feedback on what they are wanting your expertise help with.
My example: Find out your brand aesthetic (I'm a brand strategist).
It's fun for companies that have a clear branding strategy and want to see if the quiz answer matches. But it's also helpful for those who don't have a clear brand strategy and want help. 
STEP TWO:
CREATE THE ANSWERS FIRST.
Trust me, it is a lot easier writing the questions once you have the answers clear in your mind first. Start by brainstorming your answer profiles (if you are making a personality quiz)
Then it is super important to include a Call To Action button at the end. What do you want your audience to do next? Maybe you want redirect them to a page on your website that can help them further.
STEP THREE:
KEEP THE QUESTIONS ENGAGING.
We all know that the average attention span is short! 
We are of the age where we want everything 
instantaneously
, so don't leave your audience hanging on for too long, otherwise they'll leave you
!
Try including a mixture of written and picture answers. People are more likely to engage with images than text, so make sure your written answers aren't too long. Also, the ideal quiz should have 5-8 questions and last less than a minute.
STEP FOUR:
INTEGRATE YOUR EMAIL MARKETING SYSTEM.
Like I mentioned earlier, it can be beneficial not only for your audience but for your business to capture their email address
. 
Interact offer a great feature where you can create different email groups based on their answers
. This is a great way of being able to know exactly what they need and you can now give it to them!
Example: Quiz Topic – Is your branding outdated? 
Then depending on the answers, you can send emails with the level of help that they need to improve their brand. Maybe even offer a 'Work With Me' link.
This is such an easy way to find and target your ideal clients and constantly serve them with all of your expertise knowledge!