R & D Time with Darren Hobbs, Owner and operator at R & D Motors
20th July 2021
... Comments
---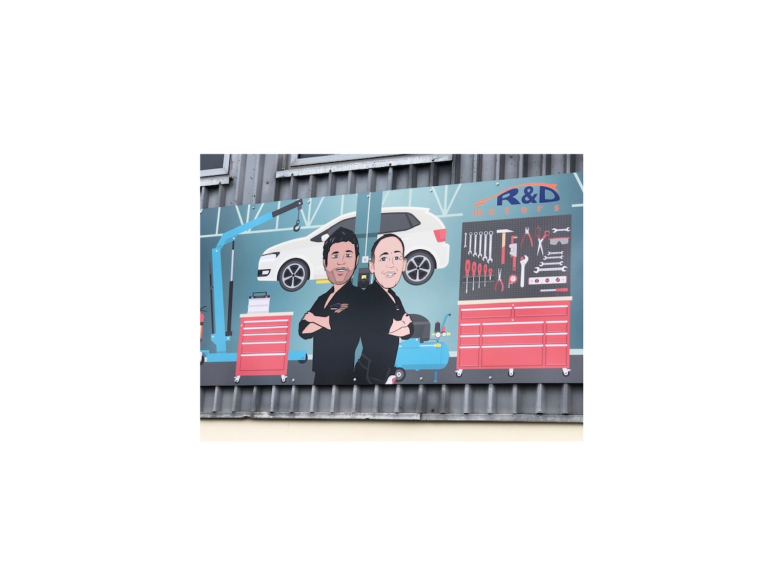 1                     Check your coolant.  This is the water/coolant in your radiator, take a look at your car's manual and check the level.  Top up if necessary and save any overheating in this sunny snap.
2                     Check your engine oil level.  Find your dipstick and when the engine is cool, remove it carefully, give it a wipe and pop it back in before seeing where on the dipstick your oil level is.  If it's low, make sure you top up with the correct oil for your engine.
3                     Check your tyre pressures.  The correct pressure for your tyres is often on a label to be found on the door of your car, sometimes on the fuel flap too and always in your cars handbook.  When you know the correct pressure, pop along to an air machine, connect the adaptor to your inlet valve and check the gauge.  If below the recommended air pressure, top up each tyre that needs it.  If you have any uneven wear or tread patterns pop along to R & D Motors for a 4 wheel alignment which will correct this for you.
4                     Check your screen wash levels.  Don't want to get bombarded with seagull poop and not be able to wash it off!  Top up as necessary and add a screen wash additive to the water to give a sparkling clean window.
5                     Check your Air Conditioning.  If it's not blowing icy cold and more of a warm breeze then bring it to us for a re-gas.  We are fully qualified to re-gas your air conditioning unit and can do it quickly and inexpensively for you.  Give us a call to book and we can usually fit you in very soon.  We have both types of gas, the R134A for most models and the HFO 1234yf for more modern models.  We can do nitrogen testing for leaks if you think yours might be leaking in around 3 hours or less and repair if necessary too.  On average you lose 100gms of air conditioning gas over a year, and this can represent a third of the coolant gas in some models.
Don't forget to pack the sunscreen, a hat and a drink.  If you do break down, remember to safely exit the car and get to somewhere safe before phoning for a breakdown service.  Stay safe in the heat, enjoy the sunshine and if you have any problems or questions please give me or Richard a call at R & D Motors and we will be only too happy to help.
I hope you enjoyed this R & D Time, we will pop back with more helpful advice next time round.
Cheers
Darren Hobbs