Outstanding Local Independent Furniture Retailer Bedrock Furniture Has Moved
19th January 2019
... Comments
---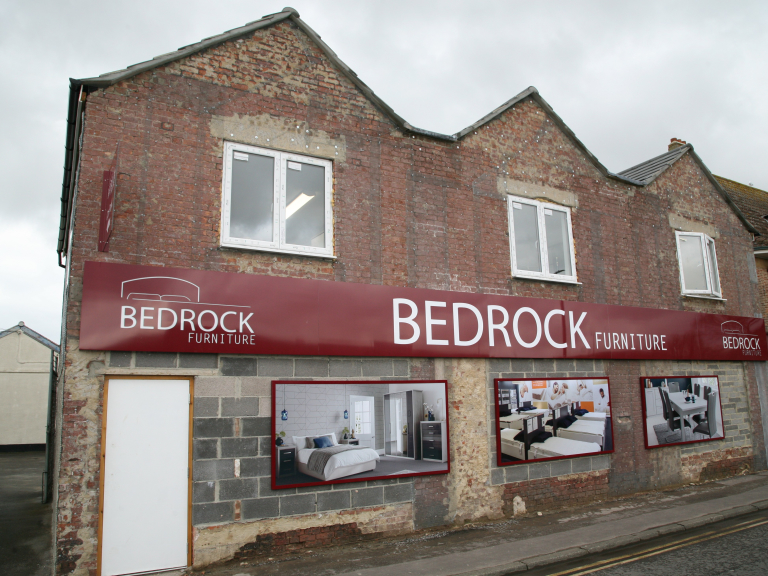 https://www.thebestof.co.uk/local/taunton-and-bridgwater/business-guide/feature/bedrock-furniture/
https://www.bedrockfurniture.co.uk/?fbclid=IwAR3fdXtBVSP5LoOzY0eBeUEXsbiZqZlUoXPKuVGqMUc-5XgxPKEqUql5M7c
Having a greater amount of space the Bedrock Furniture Store is enabled to display even more outstanding furniture and make it accessible to people as they ponder these important buying decisions. The new store has a state-of-the-art look with spacious and attractive layouts that allow customers to get up close and the Bedrock Team are always on hand to advise and assist without cramping your style in their friendly and supportive way.
Bedrock Furniture is headed up by Malcolm and Sue who have strong local connections, they believe in Buy Local and they have changed the direction of the business to become a British is Best furniture specialist. The product range at Bedrock Furniture includes Beds and Mattresses, Bedroom and Living Room Furniture, Sofas, plus Bedding and a good deal of attractive Accessories with which to enhance your living space. Regardless of the size of your dwelling place Bedrock Furniture has the finest products at affordable prices, with excellent 'special offers' to make your buying experience even more exciting.  
A visit to Bedrock Furniture is highly recommended, why not drop in and enjoy their bright, attractive displays in comfort with absolutely no pressure what so ever. Take in the fabulous designs and stylish lines, sumptuous fabrics in delightful colours and dream of how good they would look at home. The Bedrock Furniture team is very professional and are always happy to answer queries, offer advice, listen to your ideas and provide expert input based upon many years of professional experience, and they offer Free Delivery at a time that will be convenient for the customer.
Every item purchased at Bedrock Furniture has the seal of approval and a warranty expected of a top-class family concern, they will take good care of each customers requirements because they matter. At Bedrock Furniture the Team are constant, buy from them and the same persons will be there each time and because it is their business you will always be special to them. The Company is fiercely independent and always go the extra mile to serve you which is why their customer reviews are outstanding and their customers return time and again.
The Best of Taunton and Bridgwater is happy to recommend Bedrock Furniture.