More food required for Taunton Foodbank
19th November 2013
... Comments
---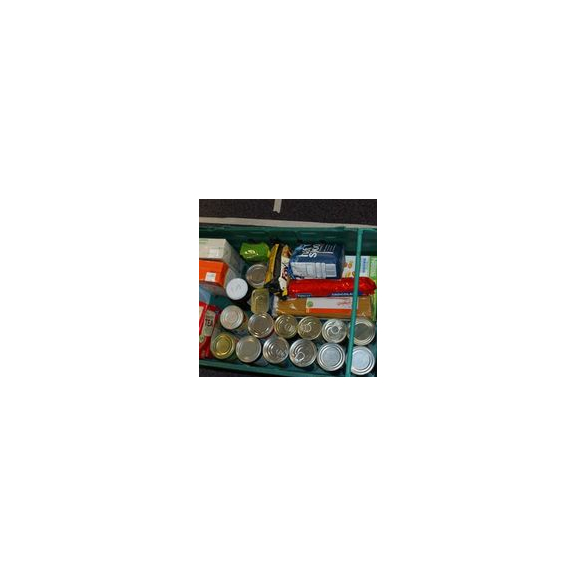 As increasing numbers of local people in crisis turn to Foodbanks for help, shoppers at Tesco, Wellington Road Taunton will be asked to donate food items to the Foodbank on Friday 29th November and Saturday 30th November between 9am - 4pm on both days.
Keith Whittaker from Taunton Foodbank said The current economic climate means more and more people are struggling to put food on the table, even those who are in low paid work. We are truly grateful for the amazing response of people in Taunton and ask people to give what they can as we approach Christmas. Rising prices, static incomes and high unemployment are having a real impact on people on the breadline and were seeing increasing numbers of people turning to the Foodbank for help.
Keith added We really need juice, sugar, tins of meat and fish, tinned fruit, vegetables and long life milk. We have enough pasta and soup. We also encourage you to donate something extra that can be give during the Christmas period such as an advent calendar or Christmas cake The economic climate means that more families are struggling to put food on the table and the Foodbank needs more stock to meet demand for emergency food.
Taunton Foodbank wants to help make sure that no-one in Taunton is forced to go hungry over the Christmas period, when lots of support agencies are closed or have reduced services. However to do this they are asking for your help. Since starting in July 2012 Taunton Foodbank has provided three days emergency food to 2,439 men, women and children in crisis locally. Of those 726 were children. Worryingly the majority of them (2229) have been seen since January when welfare changes started to take place. The Foodbank now gives out food on Tuesdays and Fridays between 2pm and 4pm at Unit 4, Belvedere Trading Estate, Albemarle Road Taunton. Taunton Foodbank is part of The Trussell Trusts UK Foodbank Network. The Foodbank provides a minimum of three days emergency food to help people through short term crisis. Each Foodbank also signposts people to other local agencies able to help resolve the underlying cause of the crisis.