Meet the Team - Studio 40
24th May 2021
... Comments
---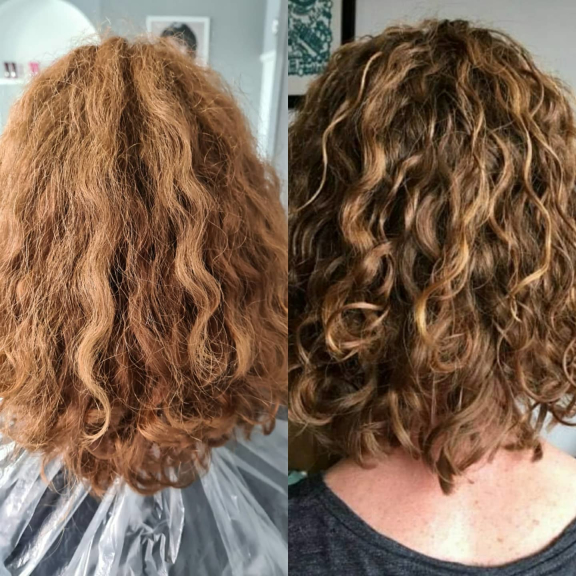 Felt that sense of dread wash over you as your stylist says 'I'll just straighten it first' or 'that's alright, it'll be straight when it's wet'?  Fear No Longer!  Sian Moss of Studio 40 has the answer and she's here to tell you how.
Sian has beautiful curly hair herself and is probably the very best person to take advice from on your hair, she recently took time out to qualify as a Curly Girl Stylist to learn the most up to date and technical ways to cut, style and maintain curly hair. Here she tells us how to go about getting exactly what you want.
By utilising a structured curl by curl method of cutting, I am able to return shape, restore bounce and add life back to grown out curls.  There is no worry of how that wet haircut will look once it's dry, because I will only cut curly hair using the Curly Girl method to ensure your hair is treated with the specialist attention it deserves.  Whether it's a full transformation or just a reshape without losing length, it will never end up 3" inches shorter than you wanted. 
If you have damaged curls, either from straightening, chemical processes or just the weather taking it's toll, I can also give your curls some love with Olaplex, an intensive moisturising mask to rebuild that strength and repair from within.  I prefer to use the Innersense Organic Beauty range of products which have sulphate and paraben free cleansers and silicone free conditioners.
Whatever the weather, you can put your curls in safe hands with Sian of Studio 40.  Click the link here to find Studio 40 on The Best of Taunton and Bridgwater and see their latest offers exclusive to The Best Of.