May 1st Sees the Start of National Walking Month 2019
2nd May 2019
... Comments
---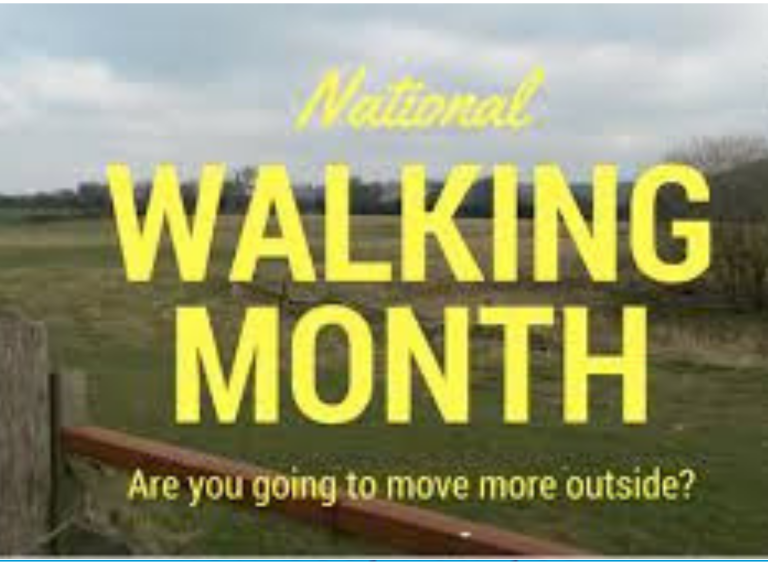 The British Heart Foundation say,
Being active helps reduce your risk of developing a heart or circulatory condition, as well as having a stroke, type 2 diabetes, obesity and osteoporosis.
In addition to these amazing health benefits, here are 9 great reasons to get outside and walk:
Feel more energetic 
Get a healthier body shape and appearance
Control your weight
Feel less stressed
Increase your self-confidence
Sleep more easily
Enjoy your surroundings
Meet people and make new friends through walking groups
Save money
And, raise some much-needed money for the BHFcharity.
Please, see,
https://www.bhf.org.uk/how-you-can-help/fundraise/just-walk/reasons-to-walk-for-charity
Too many of us take too little exercise and the health effects are many as stated above. However, people who don't take much exercise may be intimidated by the thought of trekking miles in all weathers across fields and dales.
No need, starting with a walk around the block, a walk in the park, a stroll with a friend or neighbour is a perfectly good way to begin to improve your fitness.  Better still, join with a group of friends, like minded people who walk for pleasure, a walking club, or invite a few friends to join you on a stroll in the fresh air. Social groups and organisations may well be organising walking activities to raise funds for British Heart Foundation, a laudable cause whose aim is to prevent Heart conditions and to support those suffering from them. No such group where you live? Why not start one and invited lonely people and would be walkers to join you? A great deal of research is conducted into heart illnesses and the general consensus is that some form of exercise is the finest prevention and cure.
May 2019 is an excellent time to make a start, raise some funds for charity and for the seasoned walkers to encourage those less active members of the community to join them for National Walking Month 2019.
The Best of Taunton and Bridgwater.