June 16th is Father's Day is an Opportunity to Celebrate
15th June 2019
... Comments
---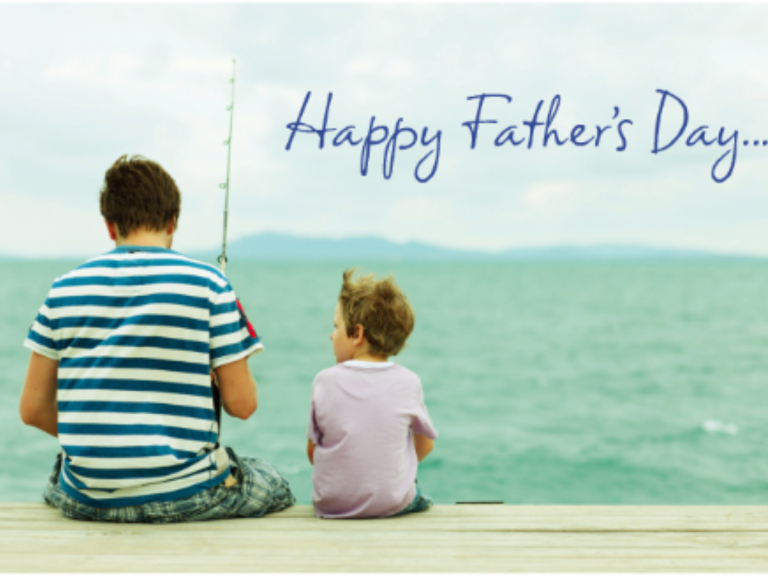 There are things to do on Fathers Day, most Dads would like to be doing things with the family, and don't forget the Dads and Granddads who cannot get out and are cut off from the world. A meal out, a drink or two and a chat will go a long way.
Cadillacs and Helicopters, at the Helicopter Museum at Weston Super Mare. This should be just the ticket for most Dads with aircraft, locomotives and planes in abundance for him to enjoy. Classic American motors will be on show, 50's and 60's Hot Rods, plus iconic 'whirley birds' including a Vietnam Huey the backbone of the campaign in the 1960's. There will be lots to see and keep Dad happy for the day.
Kayaking 4 Cancer, at Wimball Lake, for the active Dads. Why not sign up and whilst having a great day paddling raise some cash for a Cancer Research UK. Kayaking 4 Cancer will be holding their second annual charity fundraiser at Wimbleball Lake near Dulverton on Exmoor and they are looking for participants to raise money for Cancer Research UK. The event is open to all ages and abilities with the aim, as individuals or in teams, to paddle 37 miles around the lake and raise money for all the efforts.
Lunch or dinner out?
Try the Candlelight Inn, our 17th Century recommended Inn in the heart of the Blackdown Hills, where they offer top quality locally sourced chef prepared food to tempt your palette. They offer both Lunch & evening menu, that are updated on a regular basis. So, if you are looking for a light lunch or a quality evening meal this is an ideal location. We suggest that you call ahead to be sure of a table on the Big Day.
Or, a favourite Curry?
Tiffin's, Indian Buffet Restaurant – all you can eat – in Taunton. Tiffin's offer a wide selection of handmade authentic Indian food to set one's mouth-watering, everything from Korma and Masala to Balti and Madras, there is something for everyone. Please, call ahead and book to be sure of a table.
We are also blessed with
Mint and Mustard Indian Restaurant in Taunton, with high-quality Indian cuisine. Mint and Mustard are one of the South West's top ten award-winning Indian Restaurants serving authentic flavours and tastes with fish, vegetarian, or meat dishes from their extensive menu.
Whatever you do for 16th June enjoy celebrating your Father on Fathers Day.
The Best of Taunton and Bridgwater.