Join arts and crafts groups at Monkton Elm
16th August 2013
... Comments
---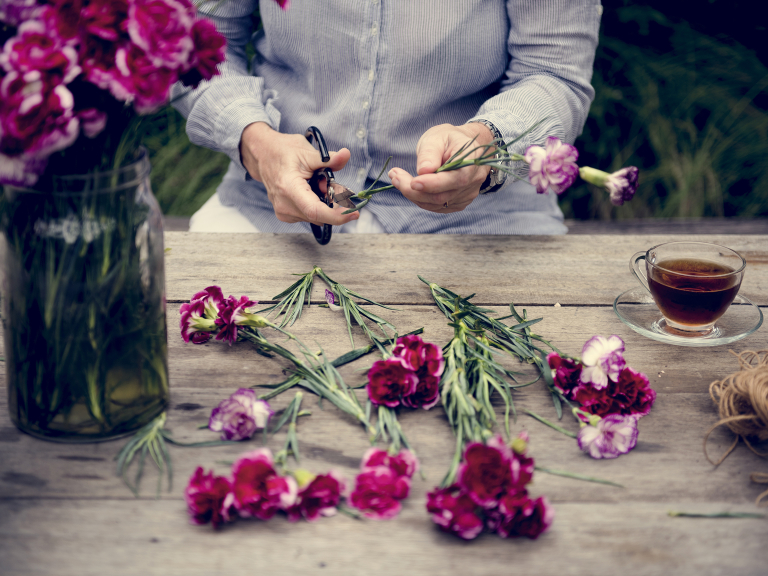 People from Somerset are next month (September, 2013) being invited to go along to regular crafty clubs and classes at a garden centre in the county.
Weekly crochet and scrapbooking clubs will take place in the Craft Centre at Monkton Elm Garden & Pet Centre near Taunton. Gail Macrow, Craft Centre Supervisor at the award-winning, independent family-run garden centre at Monkton Heathfield, said: Anyone interested in learning how to crochet can come along to our Crochet with Sally classes, which take place every Friday (September 6, 13, 20 and 27) from 10am until 12.30pm.
Crochet expert, Sally Wales will teach people about this wonderful craft. We are delighted that she will be able to share her 48 years of experience and knowledge of the art with visitors. The Crochet with Sally class welcomes beginners and costs £13 per class or two sessions for £20. The centre also hosts a Crochet Club every Sunday (September 1, 8, 15, 22 and 29) from 10.30am until 1pm. The club is for people who have some experience in crochet.
Members will have the opportunity to crochet together, swap tips and ask Sally for advice. The club costs £5 per session. Gail continued: To add to this, scrapbooking will take place every Thursday (September 5, 12, 19 and 26) from 3.30pm until 7.30pm. People can take along photographs and papers and use the Craft Centres machines.
They will have the chance to swap tips and get help from others too.The scrapbooking club costs £3.50 per person for each session. Those wishing to attend the clubs and classes should call the garden centre on 01823 412381 to book a place or email the Craft Centre at crafts@monkton-elm.co.uk.
The specialist Craft Centre, which was launched in 2008, sells a wide range of papercraft supplies and knitting yarns, as well as ribbons, buttons and more. It offers helpful advice to all customers and has a range of classes and free demonstrations all year round.