How to look after your beard
10th March 2022
... Comments
---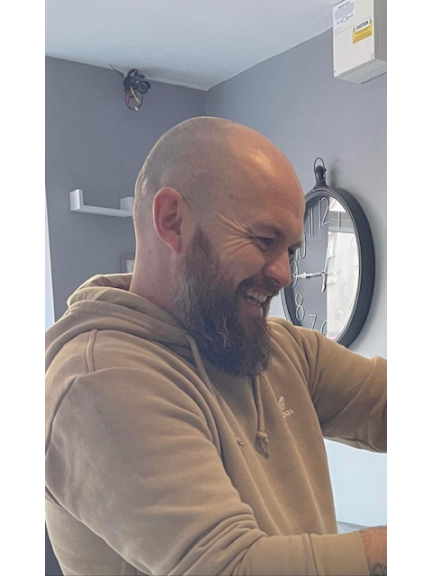 How to look after your beard with James, beard specialist and barber of Studio 40 in Chard
James is often to be found stroking his beard in between clients at his busy salon Studio 40 in Chard, so on a visit I asked him a few searching questions!
How do you care for your beard?  Now this morphed into a lengthy answer!  Keep it clean says James, wash and clean your beard as you would your hair but also remember to clean your skin under your beard.  Nobody wants to cosy up to a flaky beard!  Use the correct products for your skin and your beard like you would your face.
Should you buy specialist products then?  Yes!  A big thumbs up from James to this.  He says that buying a good shampoo and conditioner specially for your beard will make a huge difference.  Also maybe invest in a good quality comb or brush especially for your beard.  James also suggested that no stylish beard wearing gentleman should do without a beard balm or beard oil.  There are many many different makes on the market but I kept on digging til he revealed his favourite:  Asgardian Secret Beard Balm from The Beard Struggle.  It will not only help your beard feel good, look good but you can tell yourself you are a Viking at the same time!  Seriously, he swears by it. 
So does your beard need shaping like hair James?  Again, he is shocked by how many of his clients don't realise that a good trim and shape will help their beard to flourish.  If you are coming to the barbers regularly to have your hair trimmed or cut why not book in to have your beard trimmed at the same time?  It not only improves the look of your beard but it's growth and style too.
What do you like doing most James?   Apparently he loves to help his clients develop their style and look.  He is currently very influenced by Burberry Menswear range and loves their signature styles, the placing of on trend styles within a classic look.  This I didn't know.  James is a fashionista!  This shows with his constant updating of his skills, his methods and his own personal search for the best products for his clients out there.  He was trialling some new products when he did my hair (it's extremely short due to a charity head shave for Cancer Research), and whipped out a new range of hair styling products by Crazy Bull.  He passionately believes in new innovation in the industry.
So lastly we asked him the most probing question of all:  Does Pineapple belong on Pizza?
He said yes.  So now we don't talk to him… Nasssty!
For all your barbering and bearding needs, see James at Studio 40.  Just don't trust his taste in pizza.