Get a new driveway in Taunton and Bridgewater
7th December 2016
Author: Chloe G
Comments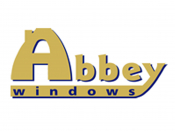 Choose the right weather
This will ensure that you'll be able to complete your driveway project in the best conditions. Also, the present moisture and temperature will definitely have an effect on how your driveway will turn out. To make sure that it will be installed properly, choose a time or day when the temperature is not too cold or too wet. This will also ensure that your driveway will be in its top condition once you have finished installing it.
A good water drainage is a must
Excess water in our driveway can cause surface damage over time. It will make your driveway deteriorate faster than its usual. You need an expert driveway installation team such as Abbey Windows to make sure that there will be no room for any puddles to form. You can also opt for a driveway surface where water can pass through it so the accumulation of water is minimal. This kind of surface is also perfect if your driveway will be installed next to your garden as the water will pass through the driveway and go to your garden instead.
To make sure that you'll get the best driveway installation service, trust only Abbey Windows. Years of expertise hundreds of satisfied customers will definitely make you pick up that phone to call Abbey Windows to give your driveway its much needed makeover.