Business At The Brewhouse.
23rd December 2011
... Comments
---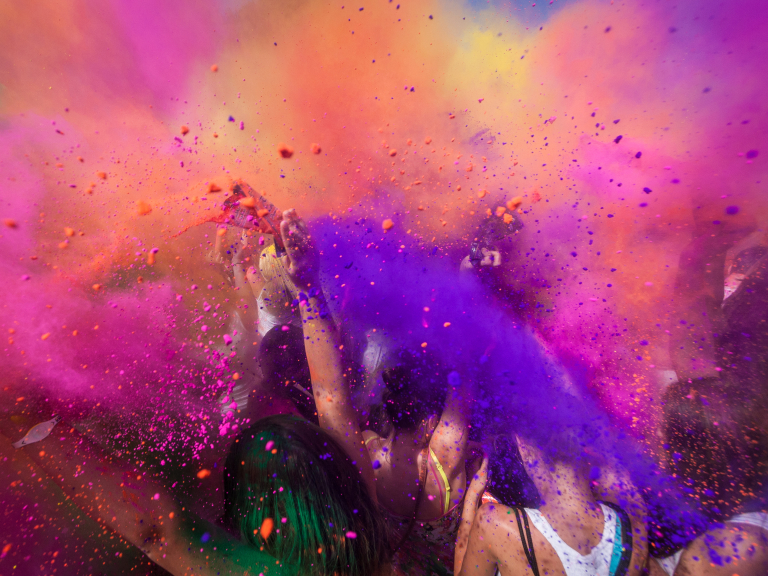 At the beginning of December The Brewhouse Theatre & Arts Centre held their first business networking event, to great success.  Representatives from businesses such as AC Mole & Sons, Clarke Willmott, Foot Anstey, Francis Clark, Lloyds TSB and Pardoes attended and experienced a tour of the building and backstage areas, which had been transformed into Wonderland to accompany this year's Christmas show Alice In Wonderland.
Since appointing Rowena Russell as Development Coordinator, The Brewhouse has started to engage with the business community and introduce the theatre and its flexible spaces as an ideal venue for conferencing and client entertainment.  With a customer database of over 50,000, and around 65,000 attendances last year, The Brewhouse also offers creative and innovative ways for businesses to reach new clients.
Francis Cornish, Chairman of Taunton Town Centre Company and Trustee of The Brewhouse, spoke passionately at the networking event about Taunton's future with regards to regeneration plans, explaining that Taunton's cultural offer would be an important part of maintaining and attracting investment and a larger population, "no one would doubt that Taunton needs a thriving theatre and arts centre. The Brewhouse fits that bill admirably, and we need to make sure that it continues to develop".
Robert Miles, Artistic Director and Chief Executive said, "I am delighted so many made the time to come and engage with us at such a busy time of year. I think this is clear evidence of the support The Brewhouse receives from its community and the recognition from forward thinking businesses that culture is a major financial driver, and the creative industries are an important part of the formula for growth in the region."
The Brewhouse Business Network is one way to support this growth; it offers a unique mix of marketing, networking and staff benefits.  Business Network member and recent winner of Somerset Business of the Year Milsted Langdon say, ''we are delighted to be associated with The Brewhouse, which plays a vital role as a creative hub for the region, and continues to build on its excellent reputation for high quality productions, attracting such large audiences from across the area''.