The Oswestry Food and Drink Festival Weekend 2013
10th July 2013
... Comments
---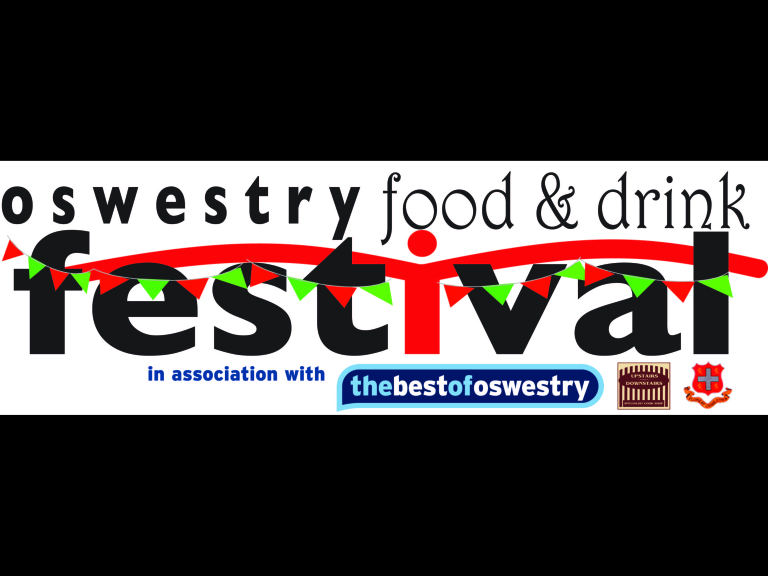 It's going to be a cracking weekend!  We have our 7th Food and Drink Festival through the main streets of the town between 10am and 4pm on Saturday 13th and Sunday 14th July, packed full of  gorgeous food with locally produced meat and cheese, beautiful artisan breads, cakes in all their cakey loveliness, truly lipsmacking street food and a fine line of beers, ciders and wines.  All this to the chilled out vibe of Baz and the Jazz. 
Around the corner, by The Cross we've got our Green Wing – with Chicken Street, Incredible Edible and the Master Composters, Derwen College and Shrosphire Wildlife Trust.  If you're coming on Sunday with the pooch, there's a special Oakwood doggy health stall as well!
Upstairs Downstairs are celebrating the opening of their in-house cookery school with a day of demonstrations by local  chefs and my favourite TV Chef, Malcolm Harradine.
If you fancy slipping away for a quiet calming pot of tea or creamy cappuccino, you can take your pick from a whole host of wonderful places and view art, buy a book, listen to great contemporary music, or enjoy a frappe with the paper.
AND
The town will be buzzing with things to do – On Saturday there's Footie in the Park with TNS and on Sunday there's Reggae in the Park with the Vinyl Collective – both great days out and a chance to enjoy a picnic with the booty you've bought in the festival. 

Down at the Cambrian there's a Family Day – steam trains, cakes and tea, circus skill workshops, fire-eaters and jugglers abounding.
For those with a love of all things beautiful, the Qube have a Festival Art and Craft fair over the weekend and talking about all things beautiful the fabulous Oswestry Drama Group are performing 'Much Ado about Nothing' in true rollicking Shakespearian style in the garden behind Ye Old Vaults Public House in the evening – what could be more perfect?
Have a great weekend!