Poetry looks East at Qube Gallery
21st March 2019
... Comments
---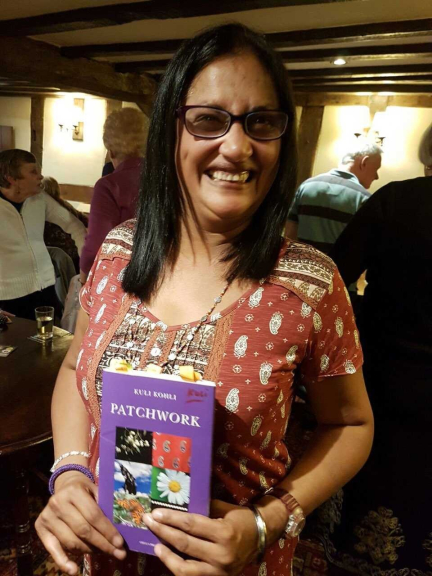 Oswestry community hub and arts centre, Qube, will be hosting a talk on March 30th by Punjabi writer, Kuli Kohli. The talk is part of the Qube exhibition, Homefront Heroines, which celebrates the role of early 20th century women, poetry and art. Kuli will be giving an insightful talk about Punjabi Women in poetry and performing her poem, 'Partition of a Homeland' which she wrote after researching personal stories about the Partition of India in 1947. This historic event was the largest ever forced migration of people and is described as one of the great forgotten tragedies of the 20th century. Kuli said: "I interviewed older family members and friends in their late 80's who lived through Partition and recounted the terrible events that took place."
Kuli suffers from a mild form of Cerebral Palsy and writes a regularly for Disability Arts Online. She recently helped to set up a Punjabi Women writers group in her home town of Wolverhampton and is an active member of the Blakenhall Writers Group. Kuli said: "I've had a passion for writing since childhood. Writing has opened up all sorts of possibilities for me as I struggle to express myself because of my disability. Having the ability to write has made my life richer and more rewarding."
The Punjabi Women in Poetry event is free and takes place at Qube on Saturday 30th March, from 11.00am to 12.30pm. To reserve a place please call Qube on 01691 656882 or email info@qube-oca.org.uk.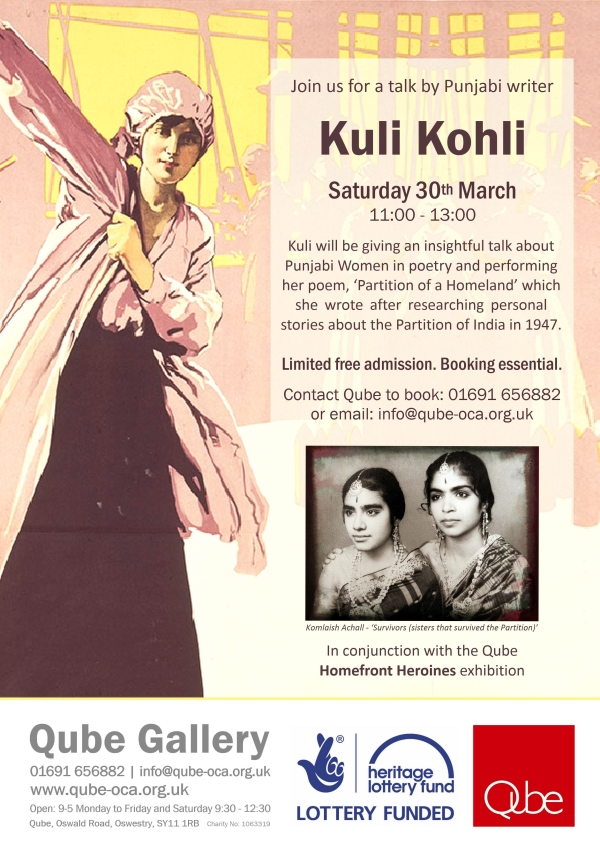 ---
Issued for and on behalf of Qube
Main Image: Punjabi writer Kuli Kohli
Qube is an Oswestry based charity serving the needs of the local community through Arts and health, Community Transport and Shopmobility, Community Learning, Volunteering and Care. All of Qube services are supported by our fabulous volunteers, without whom we would be unable to operate.
Reg Charity 1063319 Inc Company 3390138