Your guide to things to do in Farnham – 29th March to 11th April
Here's what going on in and around Farnham over the next couple of weeks, there really is something for everyone.
Friday 29 March
Heartfakers at the Plough Farnham  Local band playing music from Tom Petty and the Heartbreakers.
Saturday 30 March
Great British Spring Clean 2019  Be part of the Keep Britain Tidy campaign, get some fresh air and volunteer to help clean up Farnham!
Farnham ASSIST Week  Fun activities throughout the week to raise awareness of this worthwhile charity.
Mothers Day Afternoon Cream Tea  Treat Mum this Mother's Day to a delicious Cream Tea at The Plough, Farnham on Saturday and Sunday.
Sunday 31 March – Mother's Day
Mother's Day Lunch at Borellis  Show mum how much you care with a delicious 3 course lunch in the centre of Farnham on Mother's Day.
Mother's Day at Bears Restaurant  Spoil mum on Mothering Sunday with one of Bears special menus.
Mother's Day at Yiayias  In true Cypriot style, bring all the family together to enjoy home-cooked food at Yiayias at The Fox this Mother's Day.
Monday 1 April
Half Price Entrance to The Sculpture Park  To celebrate English Tourism Week 2019, The Sculpture Park is offering 50% OFF entrance fees from Monday 1st April to Friday 5th April.
Sunflower Cafe Dementia Support Group  Regular Monday meeting for people living with dementia and their carers.
Knit 'n' Natter  Do you enjoy knitting and good company? Join Farnham Assist, bring your own knitting or knit for a local charity.
Tuesday 2 April
Phyllis Tuckwell Open House  Every Tuesday Phyllis Tuckwell open their doors for Open House afternoons, so that you can find out more about the care and support they offer.
Wednesday 3 April
Crying Outloud Playing Live at The Plough Farnham  The Plough hosts great gigs you definitely won't want to miss.
Heartstart Free Life Saving Courses In Farnham  Do you know what to do in an emergency? FREE life saving courses in Farnham.
Thursday 4 April
The Plough Drink and Draw  A relaxed doodling session with drinks discounts at The Plough.
Friday 5 April
The Shockz LIVE  The Plough, Farnham host a night of Rock, Punk, New Wave and Metal.
Italian Night at Bears Packhouse  Enjoy Bears Restaurant Italian night – delicious set menu, fabulous music and free bottle of Prosecco if you book before 29th March!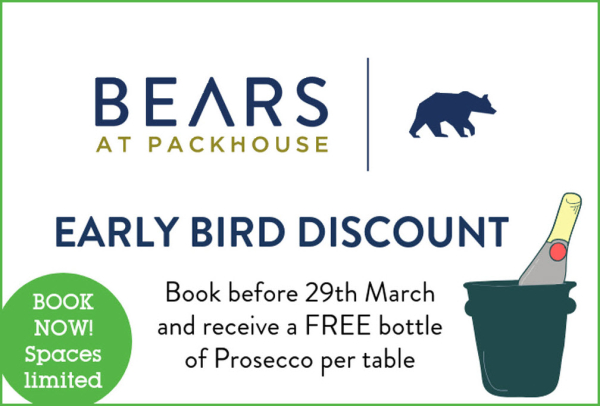 Saturday 6 April
Maltings Monthly Market Over 180 stalls showcasing the best independent craftspeople, emerging designer makers, food producers and traders.
Sunday 7 April
Nut Hill Fruit Farm Car Boot Sale Just Off the A3  Bargains galore at this regular Sunday car boot sale.
Rural Life Centre Car Boot Sale  Held on the first Sunday of every month from April to October.
Car Boot Sale at Country Market Bordon  Find out more about local regular car boot sales at Country Market.
Monday 8 April
Farnham Speakers Club  Become a better speaker and improve your self-confidence.
Tuesday 9 April
Free Bloomin' Kids Gardening Workshops Book free holiday workshops for green fingered children.
Wednesday 10 April
Holiday Drop-in days at the Museum of Farnham  Art and craft sessions suitable for children aged 3 to 10 years, on Wednesday and Thursday.
Thursday 11 April
Farnham Business Connections Networking Events  If you are a business based near the borders of Surrey and Hampshire and looking to make more connections, join Farnham Business Connections for lunchtime meetings.
Coming Soon…
Xplorer  Explore the park, find the markers, complete the challenge and have fun during the holidays! Suitable for all ages.
For further details about all these events and to find things to do in and around Farnham, please visit our Events page HERE  
If you'd like to maximise the audience for your events add them FREE to thebestof Farnham website HERE – and we'll promote them to thousands of local people.  
To keep up to date with everything that's happening locally, great offers and trusted local businesses register for email updates HERE.