Heartstart Free Life Saving Courses In Farnham
The St John Ambulance Hall
Lion and Lamb Way
The Hart
Farnham
Surrey
GU9 7HA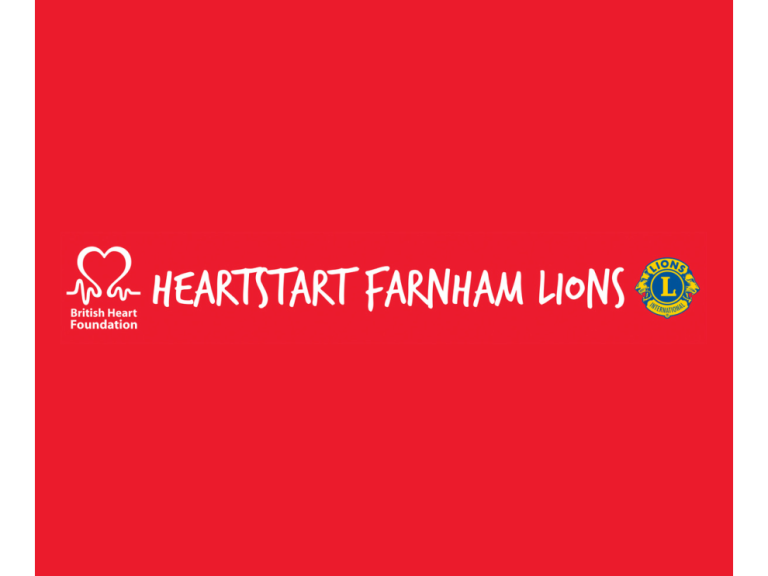 Do you know what to do in an emergency? FREE life saving courses in Farnham.
NOW firmly into its sixth year Heartstart is a free course which will give you the skills and confidence to be able to act in an emergency. 
During the 2 ½ hour course you will learn how to deal with:
HEART ATTACK - how to recognise if someone is having one, and how to help
THE UNCONSCIOUS CASUALTY - providing vital aid to an unconscious person
CPR - administering CPR - cardio pulmonary resuscitation - in the event of cardiac arrest
AED AWARENESS - getting familiar with what an AED is and learning how they can help
CHOKING - what to do if someone is choking
SERIOUS BLEEDING - how to treat a serious bleed
Cardiac arrest is the ultimate medical emergency; what happens (or doesn't) in the few minutes after someone collapses greatly affects the outcome of life or death.
Heartstart, an initiative of the British Heart Foundation, is aimed at equipping ordinary people with the skills to respond to such a situation and provide life-saving aid to a loved one, a friend, or even a stranger on the street.
Farnham Lions Club is driving this initiative forward, which, together with the club's involvement in installing publicly accessible defibrillators (PADs) around the town (10 to date), should make it one of the most survivable environments in the country in which to have a heart attack or cardiac arrest. 
The classes are free, although donations towards expenses are welcome should they be offered. 
Courses are held at the St John Ambulance Hall in Farnham at 7pm (parking is free from 6.30 in the car park opposite).
Visit the Heartstart Farnham Lions website  to book your place.
Future dates
Wednesday 17th October
Wednesday 31st October
Wednesday 14th November
Wednesday 28th November