Farnham Business Connections Networking Events
Caffe Piccolo
West St
Farnham
Surrey
GU9 7EN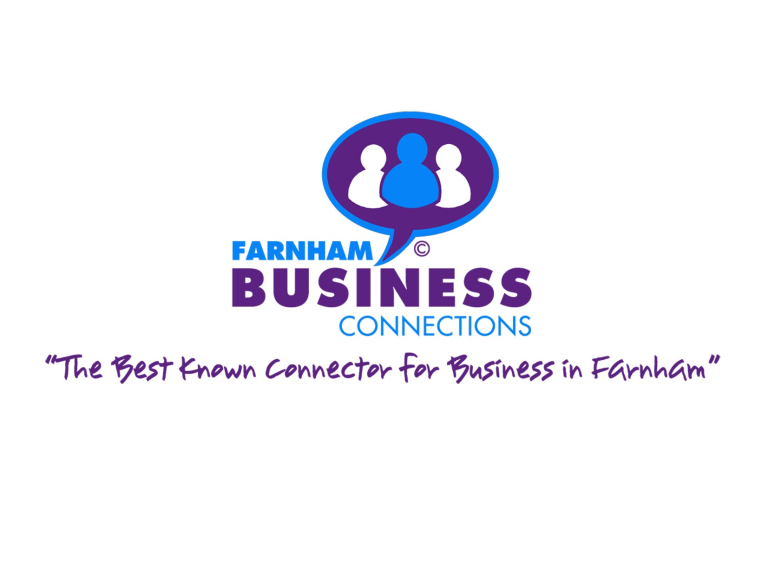 If you are a business based near the borders of Surrey and Hampshire and looking to make more connections join us at Farnham Business Connections for lunchtime meetings.
Farnham Business Connections brings together the best businesses in Surrey and Hampshire on a monthly basis.
We're really pleased to see the membership growing each month making this one of the most popular and well attended Networking groups in Farnham.    
At the meetings we not only build business relationships via networking, but each meeting provides training, skills and practical advice to take away and implement in your business.
You are invited to join 
Farnham
 Business Connections for
Lunchtime Networking at Caffe Piccolo. 
Enjoy a two course lunch and meet worthwhile contacts at these friendly, informal meetings.
Call 01252 763048 for further information or visit www.farnhambusinessconnections.com  to view all networking opportunities, guest speakers and news and event updates.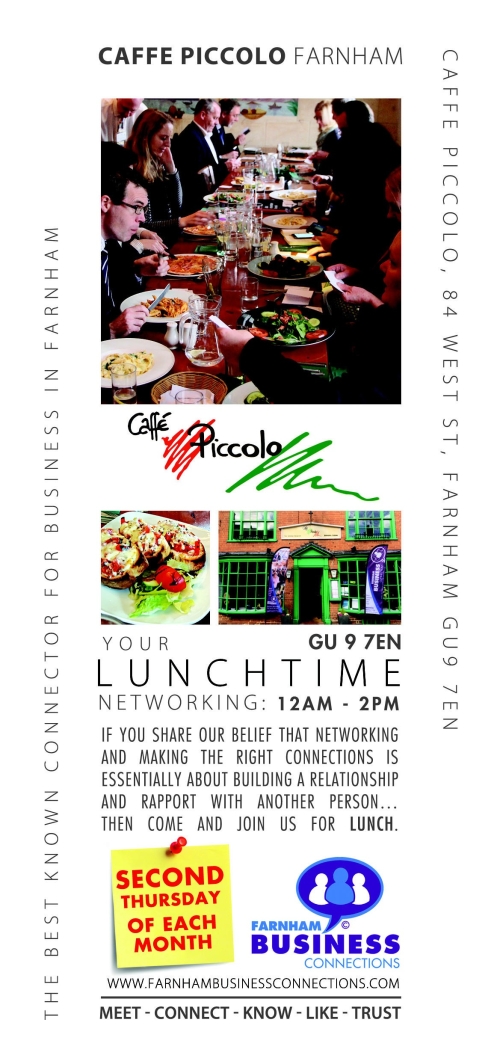 Future dates
Thursday 14th March 12:00pm until 2:00pm
Thursday 11th April 12:00pm until 2:00pm
Thursday 9th May 12:00pm until 2:00pm
Thursday 13th June 12:00pm until 2:00pm
Thursday 11th July 12:00pm until 2:00pm
Thursday 8th August 12:00pm until 2:00pm
Thursday 12th September 12:00pm until 2:00pm
Thursday 10th October 12:00pm until 2:00pm
Thursday 14th November 12:00pm until 2:00pm
Thursday 12th December 12:00pm until 2:00pm