Your guide to things to do in Farnham – 10th January to 23rd January
Here's what going on in and around Farnham over the next couple of weeks, there really is something for everyone.
Friday 10 January
Boogie Pumps  Boogie Pumps will be holding regular children's dance classes at Hale Community Centre. Free trials available.
Guilty Pleasures and the Common People live at the Plough  Not one but two bands take the stage for an evening of classic hits and 90s Brit pop!
Saturday 11 January
Farnham Repair Café  Volunteers offer free help with repairs to clothes and textiles, electrical, laptops, mechanical, furniture and bikes.
Nick Of Time LIVE at the Plough  Unique country, rock and blues band take the stage for the first time at the Plough!
Tuesday 14 January
Rhymetime at Farnham Library  Songs and nursery rhymes for under 5's every Tuesday from 11.00 - 11.30.
Wednesday 15 January
Toddler Walks in the Woods  Children enjoy activities including Bug Hunting, Bark Rubbing, Stories and Adventures and Nature Art all washed down with a hot chocolate around the log circle. Open to all.
Lively German Conversation in Elstead  Have you studied or picked up some German but would like to improve your confidence and fluency? Or would you like more opportunities to speak the language?
Heartstart Free Life Saving Courses In Farnham  Do you know what to do in an emergency? Heartstart will give you the skills and confidence to be able to act in an emergency. 
Thursday 16 January
Pub Quiz at The Cricketers  Fun general knowledge quiz with opportunity to win money and support a local charity and free bowl of chips for each team.
Quiz at The Plough  Cash Prize for winners! Just £2 entry per person with up to 6 in a team. Food available 6pm - 9pm.
Friday 17 January
Face The Music LIVE at the Plough  An evening of Pop, Rock and "dancing, singing and moving to the grooving"
Music at the Pottery  Whatever your taste in music you can enjoy performances from local artists of all genres. This is a community event run by volunteers. This is a Bring Your Own event if you fancy a drink. 
BOWJANGLES - 'EXCALIBOW' SHOW  Bowjangles is a string quartet with a difference. They dance whilst they play. They sing whilst they play. They leap, tumble, juggle and joke whilst they play…
Saturday 18 January
Ransom, Classic Rock Tribute - The Plough, Farnham  Enjoy classic rock songs ranging from Led Zeppelin, Jimi Hendrix, Rolling Stones, Black Sabbath, Free, ZZ Top, Queen, AC/DC, The Cult, Guns N' Roses to Foo Fighters and Iron Maiden.
Sunday 19 January
Sunday Soul Lounge An afternoon of soul and jazz presented by The Vibe Tribe at The Plough, Farnham.
Monday 20 January
Pie and Pint Club, The Beefeater  Are you a retired man living on your own? If so, Farnham Assist invite you to join them for a good chat and a tasty pub lunch.
Tuesday 21 January
Phyllis Tuckwell Open House  Every Tuesday Phyllis Tuckwell open their doors for Open House afternoons, so that you can find out more about the care and support they offer.
Wednesday 22 January
Come and share a story together  A lively and engaging way to promote the enjoyment of stories and reading and to enhance your child's literacy skills, between 3.30pm and 4.30pm. Suitable for ages 5 to 7 years. 
babyballet®  Do you have a little one between 6 months and 6 years that loves to dance?
Thursday 23 January
Farnham Business Connections Networking Events  The first breakfast meeting of 2020 is being held at an exciting new venue - The Bear and Ragged Staff, Wrecclesham. This will be a great opportunity to socialise and meet other local business owners in a relaxed environment. All local businesses are invited to make new contacts over a delicious breakfast, in a welcoming setting, with plenty of free parking. 
Coming Soon…
George Michael and Wham Experience – Live Music at Yiayias  An evening of live music and delicious four course meze option available for just £30 at Yiayias at The Fox.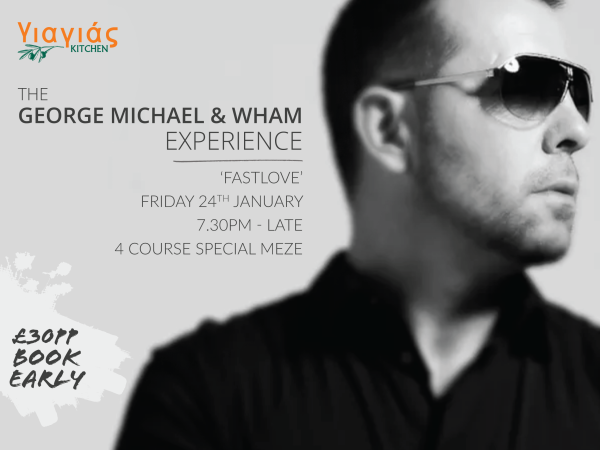 For further details about all these events and to find things to do in and around Farnham, please visit our Events page HERE  
If you'd like to maximise the audience for your events add them to thebestof Farnham website HERE – and we'll promote them to thousands of local people.  
To keep up to date with everything that's happening locally, great offers and trusted local businesses register for email updates HERE.