Weekly preview - Both teams play away in tough encounters
1st October 2015
... Comments
---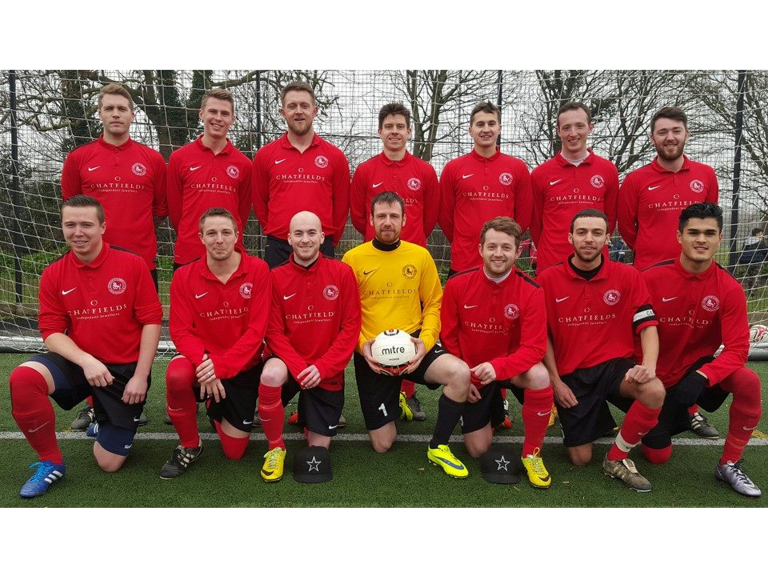 Both teams back in action after a week off…..
First up, the only two unbeaten teams in ESFL division one lock horns at Hooe Rec in a 3pm kick off this Saturday with Sidley United standing in the way of a fourth successive victory for our ESFL team.
Sidley kicked off the season with a 1-1 draw at Ticehurst while 7 days later they picked up an excellent 3-1 home win by seeing off Crowhurst. United secured back to back victories and made it 7 points from 9 in the league with a hard fought 2-1 win at Wadhurst United in their last league outing. Last weekend saw them bow out of the Birchwood Challenge Cup when they found AFC Hastings too strong at Bexhill Road, with the home side securing a 3-1 victory. Sidley's league form reads: P3 W2 D1 L0 F6 A3 Pts7 - all three games looked to have been extremely tight. United's top league scorer is Aaron Scrace who has netted twice this season. In comparison rangers have Ben Jesson (6) and Jamie Strong (5) as their leading scorers this year with the other 8 league goals rangers have scored being shared around the squad.
A win for rangers will hopefully see them maintain or even extend their lead at the top of the table, should other results go their way. But this will be no easy task as a win for United will see them leapfrog rangers in the league standings.

Our MSFL team are on the road for the first time this season when they travel to AFC Hurst this weekend. Rangers secured what has turned out to be their only win of the season against Hurst in gameweek 2 when they notched up an extra time 3-1 victory in the league cup. Rangers are yet to get off the mark in the league with poor performances against Jarvis Brook II and Polegate Town II which sees them lie currently at the foot of MSFL division 4.
Hurst, on the other hand, are currently unbeaten in the league with two solid wins against the two sides rangers failed against by beating Polegate Town II (3-2) and Jarvis Brook II (3-1). Hurst's league form reads P2 W2 D0 L0 F6 A3 Pts6 and their top scorers are Martin Penk and Lewis Taylor who have 3 goals apiece. Sandwiched in-between their two league games, Hurst also dispatched of Stones in the cup running out 3-1 winners.
Hurst are unbeaten in the league, but rangers are the only side to inflict defeat on them so far this season albeit a cup game. This has the makings of a cracking game and rangers will know that only better application from the entire squad compared to that of the last game is an absolute necessity to enable them to secure their first league points of the season.
Good luck to both sides.
#footballisback