Visual Electrical Checks around your Eastbourne property
13th July 2017
... Comments
---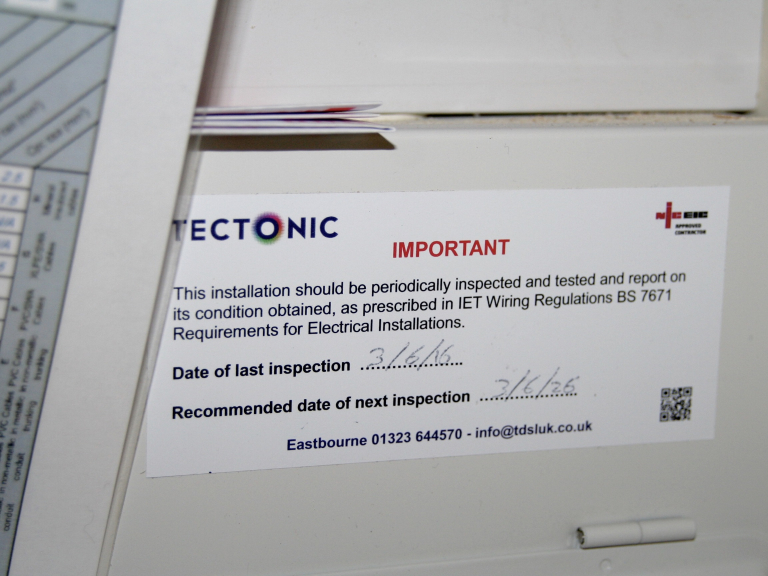 We are regularly asked by new and existing customers what can they do to make sure their electrics are safe? We also advise our customers do carry out a quick visual check around your home our property. What is a visual electrical check? Well this will take up 5 minutes of your time if that, to do a walk-around your property, checking your electrics. These regular checks can help prevent overheating and potential fires, keeping your property and family safe.
Buying A New Property
Are you looking at purchasing a new business or home in Eastbourne? This still applies, the tips of what to look at during your visual checks can give you an indication of the condition of the current installation and you can request to see the EICR report if they have got one, if you are looking at a block of flats then make sure you pay attention to tip 5 & 6.
What To look Out For
Self-help electrical visual checks without dismantling. What should we be doing on a regular basis.
Power points for cracks in front plate or mounting boxes, no holes in the back box, discoloration from overheating and that switch's function correctly
Lighting - no damage to switch plates, discolouration to a wall plate or lamp holder, that the sheaf on the pendant is fully enclosed and not showing conducts unsleeved, pendants are secure to the ceiling and not hanging down. All light switches function correctly.
RCD manual functional tests work correctly at each location by following the instruction fitted adjacent to them, ie press test and reset RCD.
Check dates on smoke, heat and CO2 detectors, make a note every month on test sheet or label attached to a suitable location, normally on or beside fuse board. check batteries, check manufactures dates on detectors should be less than 10 years old. Smoke detectors should be hovered out regularly and cleaned.
Fuse board checks, make sure that all blanks spaces are filled correctly and no holes or gaps showing, check signs of overheating, perform RCD tests as indicated quarterly.
Outside lights and power sockets, check for any water ingress in light fittings, look for condensation build up, do they work, make sure all power points are fitted securely with no cracks or knockouts missing.
Please remember these are all tests you can do yourself to make sure your installation is in good and safe condition.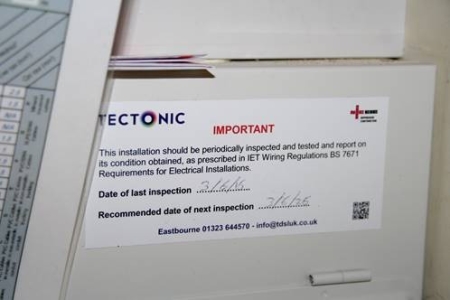 Condition of your Electrics
You can find out the current condition of your electrics at your property by looking at the most recent EICR (Electrical Inspection Condition Report) or you can have an EICR carried out by an approved electrician like Tectonic. To read more on EICR's Click Here
If you find that your concerned or not sure about your electrics, fuse board or smoke detectors or you can't find out for your landlord or property agent, call us to speak with an engineer for advice
When was the last time your home was checked by an APPROVED electrician? If you need advice please call 01323 458125 you can even e-mail us and we will get back to you as soon as possible.