Update on Birling Gap Noxious Haze other Eastbourne news
A very busy week both in Westminster and across our town. Please read my update below...
(For more regular news you can like my page on Facebook, follow me on twitter or visit my website.)
---
I had a meeting with the DEFRA Minister, Theresa Coffey, who was in overall charge of the emergency services response to the noxious haze which blighted us last August.

I've been pressing for answers from the Minister around what lessons have been learned and for DEFRA to provide the necessary equipment capable of storing such a noxious haze in future.

Got the commitment that the department, and all the relevant emergency services, will be conducting a substantial 'real time' exercise this summer to stress-test their response mechanisms to see how they stack up were a second major incident to occur. The Minister, and her scientific advisors, did make a point of saying that they felt this was very unlikely. However, they agreed with me that all precautionary steps must be taken. The Minister also gave an undertaking they would explore the availability of equipment that could robustly collect and measure future haze incidents even if there were very slight traces in the atmosphere.

This has been a very long, drawn out process and there have been times where it's been a bit like trying to find a needle in a haystack but we're making some progress! 

Any way you look at it, it was a major incident last summer that still remains fundamentally unresolved, and I will continue to monitor DEFRA's efforts in this area. They have agreed to keep me updated with the results of the emergency services' exercise that will be conducted in a few months.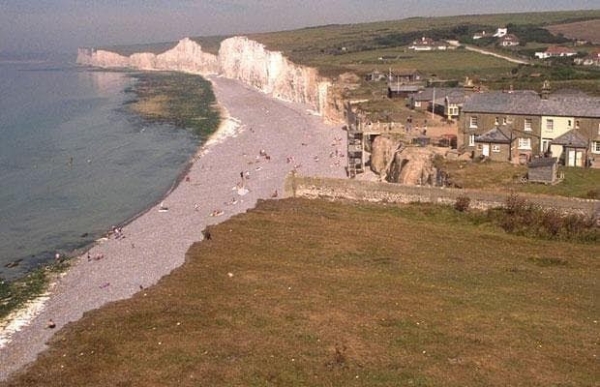 ---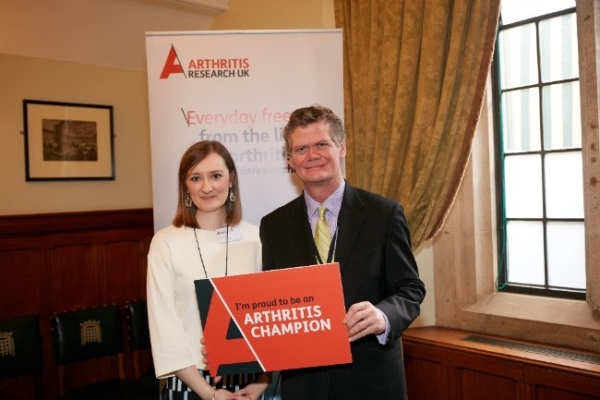 I learnt about the huge impact that arthritis related conditions have on 17.8 million people across the UK, after attending an Arthritis Research UK event in Parliament recently.I was staggered to learn that in Eastbourne & Willingdon alone an extraordinary 9,727 people aged over 45 live with osteoarthritis of the knee and 5,916 people aged over 45 live with osteoarthritis of the hip. Too many locally are living with daily pain, fatigue, and isolation. Which is just unacceptable.
---
I have just written to the Department of Transport Minister in charge of roads, Jesse Norman, emphasising my and others' wish for a new dual-carriageway from Lewes to Polegate. Plus included a number of video clips of the traffic queues on that section of the A27 which had been sent to me by local people, so that he can see for himself why we are all determined to fix this dreadful road once and for all. A business case is being put together, there's a strong cross-party and cross-community desire to make it happen and it's important we keep pulling together over this with the Department of Transport. I don't want what happened with the Chichester relief road, which was cancelled because of a lack of consensus, to happen to us. 
---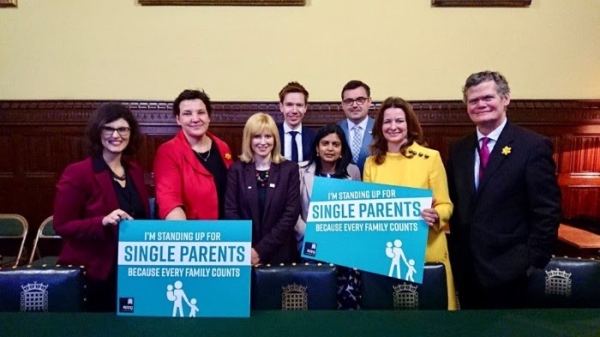 I was delighted to attend the launch of the APPG for Single Parent Families and 'Single Parent Day' in the House of Commons, mirroring the US Single Parent Day that has existed since 1984. As the Lib Dem spokesman for the DWP I was appalled shortly after my re-election to discover that a consequence of this government's benefits freeze, amongst other cuts, is the average single parent family are set to lose £2,380 per annum from this year. Such a brutal cut which will affect so many vulnerable people and children is simply wrong, which is why I have agreed to become Vice-Chair of this APPG. We must work together, before it is too late, to persuade this government to lift the benefits freeze.
---
I took the opportunity a few days ago to be shown around the innards of the new Arndale (Beacon) development and it's looking tremendously exciting. The sheer scale of it, including the next phase of our new multiple-screen cinema was impressive. I am reminded that we are, as far as I know, the only seaside town in the U.K. to be getting such a substantial private retail investment in the town centre. This is a celebration of Eastbourne's potential. I can't wait to see it finally open, teeming with residents and visitors, enjoying themselves and spending their money across Eastbourne. Which I am 100% sure they will. Not least as other new businesses are also beginning to move in nearby. Such as the Anytime Fitness Gym which recently opened their doors in what used to be the old Bed Centre in Langney Road. Another company willing to invest substantially into our town which is such a positive sign. We read almost daily of how hard it is for retailers so I am very grateful many are showing their faith in Eastbourne's future and, frankly, I agree with them!

---
Only a couple of months now to our wonderful Eastbourne Sunshine Carnival. It's always a fun event and the sense of Eastbourne's community pulling together and enjoying itself is genuinely palpable. We'll be returning on Saturday May 26th so do mark it in your diary now. A day packed full of entertainment and live music to be enjoyed by all on our beloved seafront. If you want to get involved please visit: www.eastbournecarnival.co.uk

I'll be bringing out my trusty carnival top hat in time for the procession. The final logistical bits and bobs are all falling nicely into place with the brilliant carnival committee, and our theme this year of 'Heroes and Heroines' is generating plenty of interest. All good fun!
---
Take a look at the video clip below showing the utterly damning putdown of Boris Johnson in the Chamber earlier today by the Speaker.
No love lost there methinks!!
---
Last weekend was also national B&B Day, and I had the pleasure of visiting one of the many outstanding B&B's in Eastbourne. Bassets House run by Howard and Catherine Simpson. Small and cosy with only 6 en-suite rooms but beautifully fitted out. It's no wonder that so many people still choose to use B&B's for when they go away; they're usually less cost than a hotel and if Bassets is anything to go by, more luxurious. As the Patron of the EHA (Eastbourne Hospitality Association) it was particularly enjoyable for me to visit such a first class example of our B&B offer on their national day. 
If you want to try out Bassets House yourself for a few nights they're e-mail is info@bassetshouse.com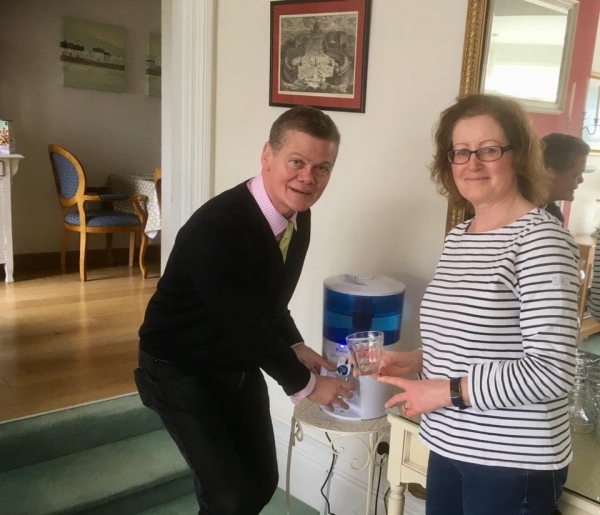 I also discovered how determined they both are to support Eastbourne's efforts to reduce the use of plastic, so instead of offering plastic bottles to their guests they've installed a water-cooler. Small step maybe but just another example of how so many of us in Eastbourne are stepping up in a myriad of ways.
---
One of the many local charities that receive a lot of support locally is Chestnut Tree Children's hospice. So it was good to attend their 15th year celebration held at Pacific House in Sovereign Harbour hearing of the fantastic work they've done for children and parents over the years. To make the most of it being their 15th year, and reminding us that virtually every penny they spend has to come from the public, they're launching a '15 challenges we can do to keep Chestnut Tree thriving for many years to come' campaign. See the link here: https://www.chestnut-tree-house.org.uk   

I've observed what they do for local children - over 20 across Eastbourne at the minute - and it's impressive. I also know a lot of local people put a great deal of support and effort into Chestnut Tree - and rightly so. There can't be many things that can be worse or more painful for a parent than for their child to die before them. Just awful. But Chestnut Tree and other great local charities such as Demelza do a lot for people experiencing this sad journey. Their clinical skill and support are obviously well known but so is the kindness of their staff; I know many people across Eastbourne and beyond are enormously grateful.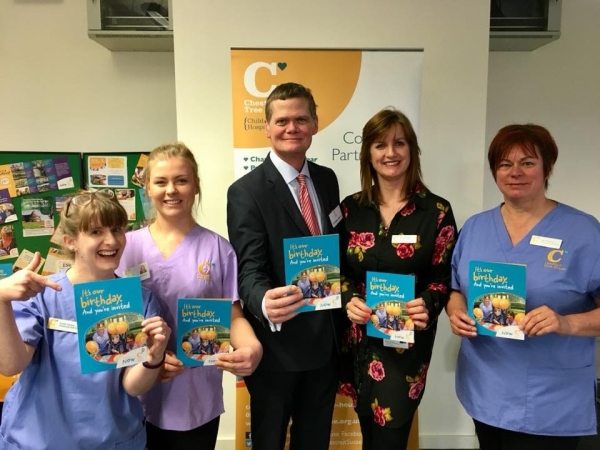 ---
BestOf Eastbourne
I first met the (then) new owner of BestOf Eastbourne, David Ruddle, just after I was elected in 2010. And folks; he 'is' a worker. Bestof Eastbourne is now one of the most successful parts of the organisation across the whole of the South of England.
Well done David.
We had a catch up this week and he updated me on his latest community scheme which introduces local charities to Eastbourne and thebestof clients.
It's called #CharityOfTheDay.
If you run a small business and want to learn how thebestof might help your business grow, then David can be contacted on eastbourne@thebestof.co.uk
He's a nice guy who I've known for a good few years. Passionate about our town and his members, which makes sense to me.....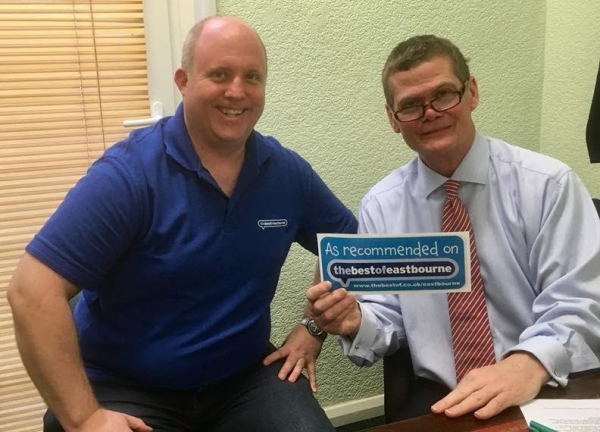 ---
On that note, a key part of the town's growing success should go to our very own Chamber of Commerce. Many people won't see what they do behind the scenes but I want to publicly pay tribute to them. Under the dynamic leadership of Christina Ewbank our Chamber is now one of the largest and most active across all the U.K. coastal towns. If not 'the' most active! For instance I attended an event they're in charge of last weekend, opening with the Mayor, their regular Sunday market. With numerous stalls and shoppers it's become a successful fixture on Terminus Road. Well done to Christina and all her talented and committed team.
---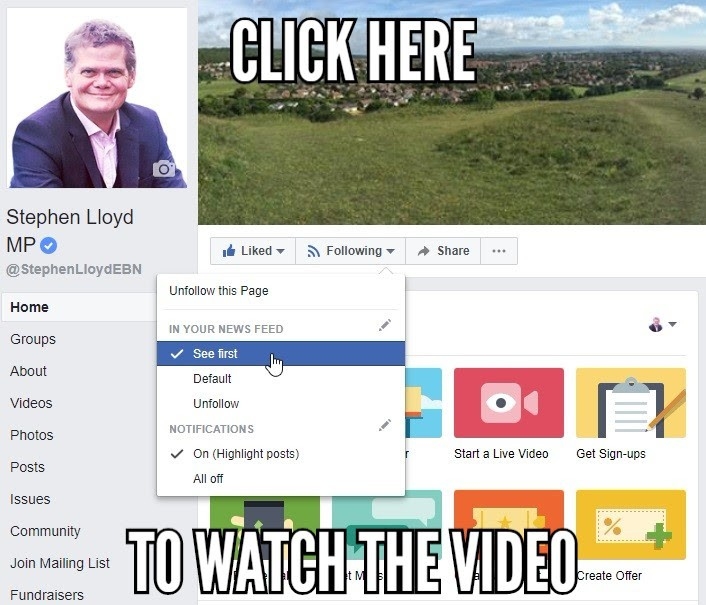 That's it for this week folks. Thx for taking the time to read my e-newsletter, happy Easter and I hope to see you around town.
All the best,
Stephen Lloyd MP
Eastbourne & Willingdon
Lib Dem Front Bench Spokesman
Department for Work & Pensions