Three Schools Scoop Crazy Golf Maths Lesson
10th November 2017
... Comments
---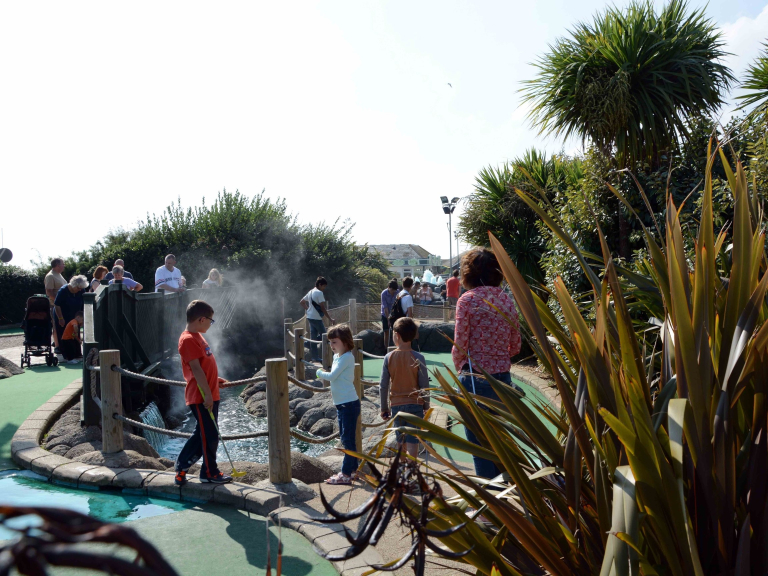 The winning schools of the 'crazy' maths class opportunity at Hastings Adventure Golf have been announced. 
The winners are Mrs Chalmer's Year 7 class at Ratton School Academy Trust in Eastbourne, Ms Barber's Year 6 class at Silverdale Primary Academy in Hastings – voted the UK's happiest school in 2016 and Ms Godley's Year 5 class at Guestling Bradshaw CE Primary School in Hastings. 
Kate Richards of Hastings Adventure Golf said: "We were inundated with entries and couldn't decide on just one winner so we are giving three Sussex schools the opportunity to come and have a practical maths lesson at Hastings Adventure Golf.  
"The popularity of this initiative shows that there is a desire to have a more practical approach to learning. As a result we are pleased to announce that Hastings Adventure Golf will offer this opportunity again next year to give more children a chance to play and learn! So, if you didn't win this time, apply again next year!
"We loved receiving the many handwritten letters with amazing drawings from pupils too, who clearly made a huge effort and thought about why they wanted to win! 
A pupil from Silverdale Primary Academy said: "We've got really hard SATs coming up so are under pressure. We think this will be a satisfying way to revise." 
Teachers have said that they love the idea of linking the crazy golf lesson to maths modules and being able to apply maths to a real-life situation.  
With three 18-hole miniature golf courses, Hastings Adventure Golf is the national centre for mini golf in the UK