Theresa May for PM!
9th July 2016
... Comments
---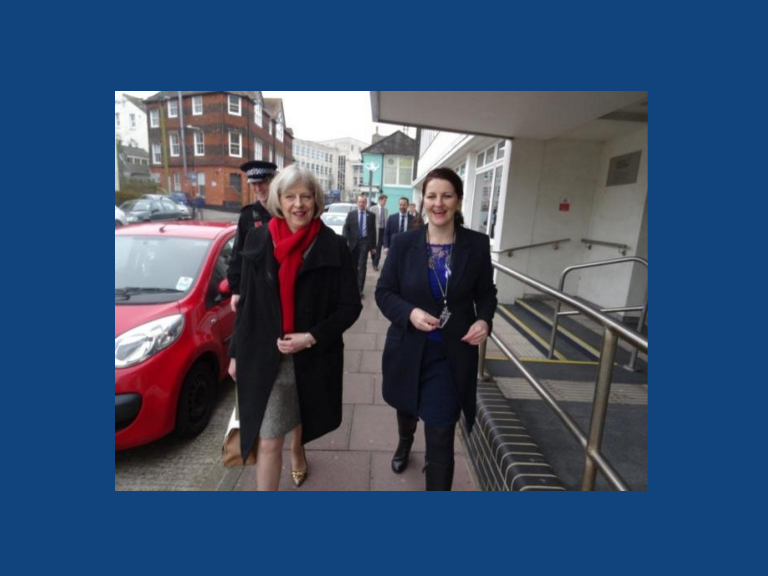 I am backing Theresa May to be the new leader of the Conservative Party, and Prime Minister.

I believe she can unite the country, which is absolutely critical at this time.  

Following the EU referendum which, whilst giving a clear result for the leave side of 1.25 million people, the 52/48% split shows it was a relatively close call.

In being able to recognise the feelings of those who were for remain, and respect the concerns and hopes of leave supporters, it is my earnest hope she can bridge the divide and take the United Kingdom with her.

The national challenge in the time ahead will be to negotiate the best possible deal for Britain during the forthcoming discussions with our European partners and indeed, partners across the globe. There are both challenges and opportunities to navigate. Some have expressed the concern that as a remain voter, Mrs May's position is compromised. I understand the argument but don't agree.  She has pledged to appoint a senior member of the leave campaign to head up the negotiations, as Secretary of State with a seat at the cabinet table.  That is a fitting commitment.

She also spoke of not invoking Article 50 until the end of the year, meaning we have time to ensure we are best placed to undertake those defining negotiations.  This strikes me as an appropriate timescale for us and our European partners.

It is also true to say that Mrs May has been a successful Home Secretary.  She has held that position for more than 6 years – and is the longest serving Home Secretary for close on 100 years.  

It is a role recognised as hugely challenging with some former Home Secretaries serving just a few months. In this Mrs May has shown herself to be a formidable character, in absolute command of her brief and unafraid to make difficult decisions.

She was told she couldn't take on the Police Federation, but she did; that she couldn't cut crime, but it's lower than ever. She was told she couldn't stop Gary McKinnon's extradition, but she did, and of course that she couldn't deport Abu Qatada, but she did.

She also brought forward ground breaking and world leading legislation in the Modern Slavery Act. Her commitment to addressing domestic violence is another aspect of her work which I applaud. Experience and pressure at this level of government would stand her in good stead for a tenure as Prime Minister.

So it's Theresa May for me. It's little known that she was born in Eastbourne – Chesterfield Road in fact.  It has no direct bearing in suitability to lead but is a nice connection!