The Chaseley Trust gain CQC Outstanding status
15th August 2018
... Comments
---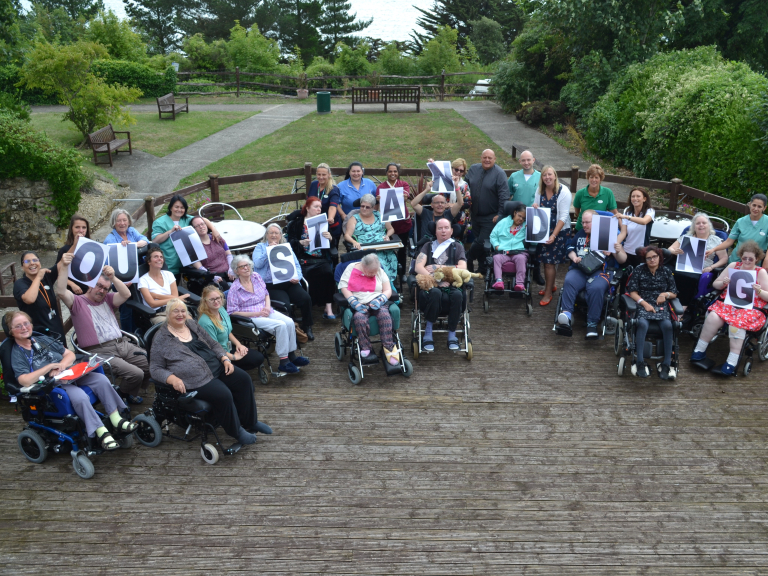 The Chaseley Trust is an independent Charity owned Care Home, established since 1946 and operating for nearly 72 years, providing specialist care for adults over the age of 18 with a wide range of severe physical disabilities, including spinal injury, acquired brain injury, stroke and loss of limbs. They also care for those with progressive neurological conditions, such as Multiple Sclerosis, Motor Neurone Disease or Parkinson's Disease.
During a recent inspection, it achieved the prestigious overall Outstanding CQC status following an inspection during May 2018. Three CQC Kloes are rated as Outstanding in Care, Responsive and Well Led, making it East Sussex's only Nursing Care Home to have achieved three out of five Outstanding CQC category ratings.   This is a fantastic achievement and follows three years of intensive hard work and focus from everyone working at Chaseley to return the service back to a level of excellence. 
Chaseley's Residents may come to stay following an accident or illness, for short or long-term care, rehabilitation programmes, a short holiday, or for outpatient Physiotherapy or Gym services.  They can be sure we are dedicated to helping them be as independent as possible and enjoy their life to the full. Chaseley has high levels of Care Staff and qualified Nurses to provide high quality care and support complex care requirements. Staff are provided with an extensive range of training to ensure they are knowledge, skilled and competent to meet the needs of all Residents. Many of our 55 bedrooms have fantastic sea views, some rooms can accommodate two persons.  Residents are encouraged to personalise their own space.  The expansive communal areas include a café bar and internet café, art room for paintings and pottery and ceramics.   A sun lounge, dining room and a landscaped seafront gardens all offer spectacular sea views to be enjoyed by everyone.
Part of making Chaseley unique is the amazing rehabilitation services from the Physiotherapy Department, incorporating a fully equipped Disabled accessible gym that specialises in Neuro Physiotherapy programmes.  Neuro Physiotherapists and Occupational Therapists provide tailored individualised support for Residents.  Private  referrals and the local community can all enjoy a tailored Gym programme accessed as a private membership basis and support is also given to some NHS referred clients.
As we are a one off Charity owned home, we cannot survive without the aid of continued donations, support and fundraising.  Being an active part of the local community to help us with this aim is essential. We are always keen to get in touch with potential Volunteers, local groups or businesses who could support us in any way with establishing new links or to help us fundraise for identified projects to benefit our Residents as part of continuing our journey of providing excellent care and rehabilitation support for another 72 years.  
For more information contact CEO Lesley Standing on: 01323 744200