Stephen Lloyd To Re-Stand As Eastbourne's MP
17th July 2016
... Comments
---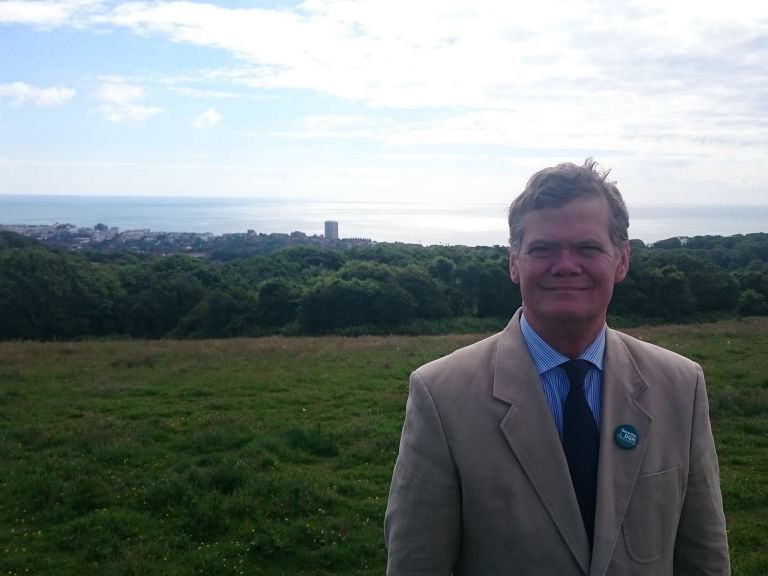 The following is the press release sent out announcing my intention to stand again as Eastbourne's MP
The official press release read as:
After narrowly losing his seat in last year's general election, Old Town resident and former MP Stephen Lloyd, has announced he will be throwing his hat back into the political ring as the Liberal Democrat's parliamentary candidate for Eastbourne.
Lloyd said: "Since the general election in May last year, I've been touched by the almost constant levels of support from people and businesses locally, urging me to stand again as their MP. I was grateful for this encouragement and remain so."
"Of course throughout the last fourteen months I have continued to be as involved as I've always been across Eastbourne. From helping organise our splendid Sunshine Carnival only a few weeks ago to actively supporting many of the numerous other community initiatives such as last weekend's 24hr Cancer Relay fundraiser. It's always a pleasure for me to work alongside other's as we try to make a difference for good in Eastbourne. I love it. It's why I care so much about our town. It's genuine sense of community married to our shared values are what make Eastbourne just that little bit special."
He added: "I was enormously privileged to serve as the MP and if when the next general election is called I am re-elected, people know that I will always put Eastbourne above party politics. It's what I stand for, it's who I am and it's what I did before. Clearly the next few years are going to be very challenging both for the town and our country, but I believe I've the necessary experience and vision to ensure we come through stronger and better than ever."
Leader of the Council David Tutt added: "We all know Stephen was an an absolutely brilliant MP and I am certain I speak for thousands of other residents and organisations when I say Eastbourne wants him back."