Reasons why should you visit Eastbourne
With over 5 million visitors in 2015, tourism is big business in Eastbourne. Overseas visitors increased by 10% in 2015, staying an average of 5 nights and spending 182% more than domestic visitors. Independent day trippers grew by 5% and spend 13% more than usual.
Eastbourne has a population of 136000, and is considered to be the sunniest place in the UK. The arrival of the railway in the 1840's transformed Eastbourne from a little hamlet into one of the biggest seaside resorts in Britain. Eastbourne is essentially a resort town and derives most of its income from tourism, with one in five local jobs now supported by tourism.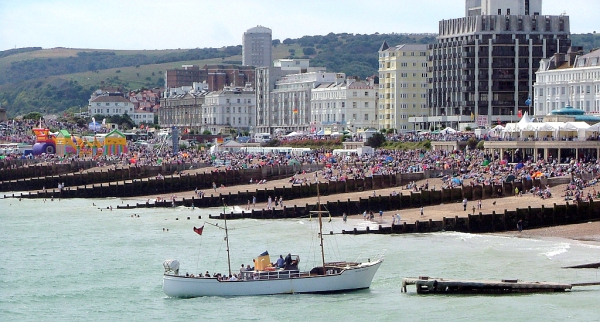 Source: Google Images
Accessibility 
Helped by a well-developed railway and road network, the town can easily be easily accessed from anywhere in the country. Getting around is easy, Eastbourne Buses run services to all parts of Eastbourne and nearby tourist attractions.
Eating and drinking 
Fancy a drink or something to bite after a long day of sight-seeing, Eastbourne is the perfect place. With over 70 pubs serving locally produced ales and continental beers, this is a town that sees its young and old party revellers brushing shoulders with each other till the early hours of the morning. Eastbourne seafront has the highest concentration of bars and pubs and South Street is home to a number traditional bars and the usual pubs chains. 
Every so often I have found myself hopping from one pub to the other on South Street sampling the finest alcoholic beverages on offer. The Bibendum stands out as my favourite in the area, situated at the corner of South Street and Grove Road. It is very popular and gets very busy during the summer months.
After a couple of drinks head down to the sea front end of Terminus Road - also known as the 'restaurant row', where you'll find everything from pub grub and take-a way's to Mediterranean and Oriental restaurants. If you are looking for a good place for a Sunday roast, the Beach Head Pub on top of Beachy Head- serves the finest modern British food in its intimate dining rooms with beams and open fire places. Beachy Head is a country pub oozing rural charm and rustic character. On offer is seasonal food and carefully matured cask ales while enjoying the picturesque surrounding.
Sightseeing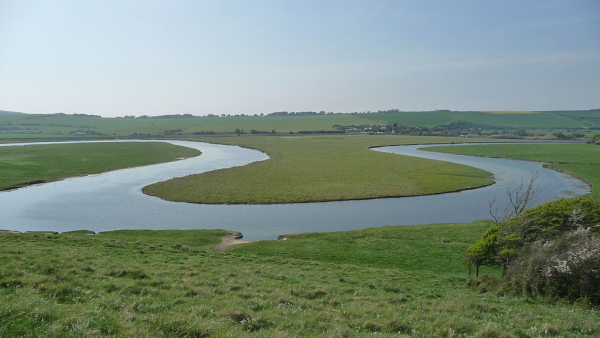 Source: Google Images
But for something more stimulating, there's the Seven Sisters,Eastbourne's Seven Sisters is a place of natural beauty where you can walk to the beach along the easy access trail.
The scenery can be best enjoyed from the top of seven sisters' cliffs and hillsides. You can also check out the great wildlife including wading birds on the beach and at the lagoon, flowers and butterflies on the hillsides, and the fascinating underwater world of the rock pools at low tide.
Looking ahead, Eastbourne town centre is undergoing some much-needed modernisation around the shopping centre and railway station. Without a doubt this will improve the area and make it more appealing to those that visit here.