Rangers welcome new signings…..
5th August 2014
... Comments
---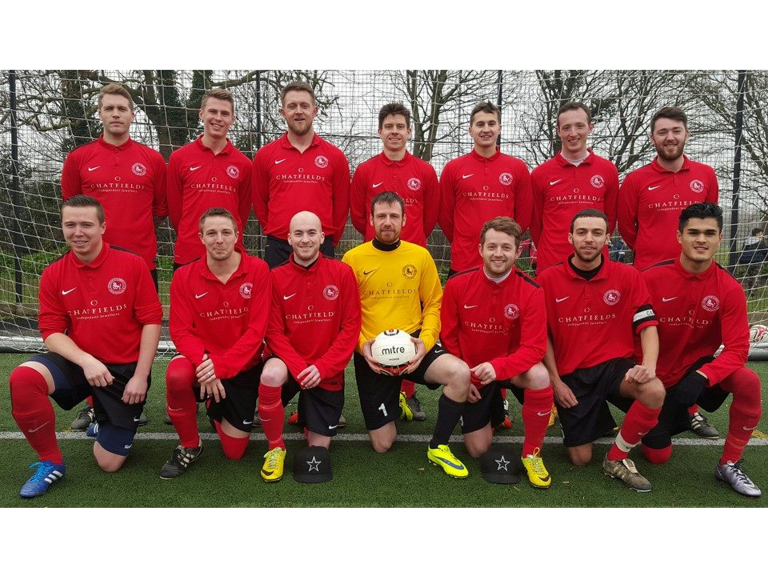 We welcome four former Willingdon players to the fold in the shape of Joe Horton, Aaron Saunders and brothers, Alex and Harry Rimmer. Horton plies his trade up front and has already found himself on the score sheet in preseason as has wingman Alex. Harry plays in central midfield while Saunders will give rangers some much needed balance at left back. 
Left backs are like buses it seems, as rangers also welcome ex Clymping, Arundel and Storrington man Luke "bertie" Barber to the club who has been extremely impressive in preseason so far. 
We would also like to welcome another natural "lefty" to the club. Ex Eastbourne Dynamos winger Dean Pugh has now entered the fold after having a year out last year which some might say has predictably seen his hunger for the game return!
Rangers seventh signing is a man the management team have been tracking for more than two years but this year, rangers have finally got their man. Midfielder Steve Reeves was close to signing last season but opted to join the recently folded Windsor FC. Rangers have also snaffled up another two former Windsor players with imp-like duo Matty Wheeler and Dan Wilkes hoping to provide rangers with even more pace up front and on the wings. Wilkes already has one preseason goal to his name with Wheeler notching up an incredible four goals already.
Last but not least on the player front, Nic Jones and Tom De Planta have put pen to paper, Jones a former AFC Uckfield Reserves player while De Planta rejoins the club after a three year absence. Jones will add yet more steel to the rangers defensive midfield area where competition for places is extremely high while De Planta is a no nonsense centre half who can double up as a keeper. 
The club also very happy to announce that all of last years players have re-signed and committed their immediate futures to the club which includes last seasons late signings of Belgian hard man and centre half Tony Derese, and goal machine Jamie Strong who has pledged his loyalty to this club alone for the 2014/15 season.
The two biggest signings of the summer are arguably the duo that are bringing the most experience to the club. Already, the players have benefitted from the wisdom and different styles of coaches Dale Hendy and Patrick Stappleton who have a wealth of experience at county league and local football level.
Welcome to the club one and all. And here's to a great season!