Meet the Home Automation Experts in Eastbourne
As a local business we wanted to share some background knowledge on us and for you to meet us, the Tectonic Team and who's involved with what. We went from being a one man band to a strong team of 6. We have a mixture of approved electrical engineers, apprentices and an administrator. We pride ourselves on being a small local company that provide a reliable and quality service.
Where it all began….
Tectonic Digital Systems Ltd was founded in 1989 by managing director, Nigel May, with already years of experience under his belt in various aspects of aerial & satellite, TV's and many more. We became a limited company in 2002 and continue to work with domestic and commercial/industrial customers throughout East Sussex. As technology and the electrical industry continues to change and adapt, we have gone from offering a couple of services to offering a range of different services to benefit our customers like data, CCTV, access control, lighting design, home automation and more, and this is where our other team members come in.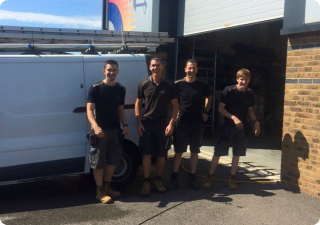 Shortly after becoming a limited company James joined the team in 2004. James is an approved electrical engineer but specialises in CCTV solutions and data networking. Joe a couple of years later joined, a triple threat, he is also an approved electrical engineer. Joe specialises in access control and adaptations within Tectonic.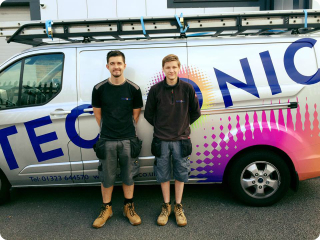 We think it's important to continue and update our training regularly – from doing some Training at the local Sussex Downs College, Nigel decided that he wanted to help others who are keen to learn our trade. Come 2014 we had two new electrical apprentices join our team, Adam 20 and Will 17. They have just finished their second year as apprentices and working for Tectonic – we are excited to see what they can do in their third year and the knowledge they've gained within the 2 years. You can read more about this in an interview with Nigel & JTL here Click Here . At the end of 2014, I, Rhian, joined the team as office manager whilst taking an apprenticeship for business administration. I have started to introduce Tectonic to the local community and support the Buy Local campaign through social media sites and take control of the daily running of the office and customer service.
What we're about…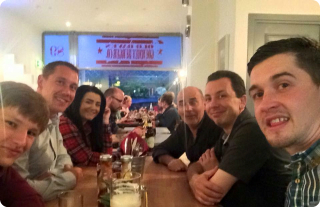 We are here to offer our customers professional and reliable solutions and services to a high standard. Because of this we have left a trail of very happy customers who have turned into returning customers that make us their first point of call. It's important for any customer seeking electrical work to ensure that they're using an approved trader, and because of this we are a part of important consumer schemes and have been for many years, such as; Trading Standers Buy With Confidence scheme, NICEIC Approved Contractors & Domestic Installers, TrustMark, CHAS health & Safety Scheme and now proud a member of The Best Of Eastbourne. These schemes means that we have visits us to assess and audit how we work in the correct and safe manner and protecting consumers. We work on the saying 'get it right the first time'.
We are more than happy to give any advice for our customers who have had work done or who are thinking about getting work carried out, to ensure you are happy with the outcome and give you the best quality and value for money.