How much does a logo design cost for my business?
These days a logo will set you back around a quarter million US dollars - At least, that's what it cost oil-based company British Petroleum (BP) back in 2000 ($211,000,000) who updated their logo from a shield to a flower - And to be fair the year 2000 isn't really 'these days' so you may be looking at something like $300,000,000.
But fortunately for you, the real question is "how much does a logo HAVE to cost"? If you've ever heard of fiverr.com you'll know you can get almost any creative freelance service for as little as five British Pounds - but if you think that's what's right for your business, read no further.
Fun Fact: The most expensive logo ever designed was the rebrand for tech giant Symantec who paid $1,280,000,000 [£1.2B]. Symantec has their logo re-designed in the first year of every new decade (1990, 2000, 2010). Oh, and 'yes', it was conceived as a tremendous waste of money.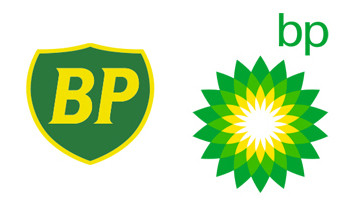 1. Let's talk real money
In reality, a logo can cost anything deemed acceptable between both the client and the designer. Nike's famous 'Swoosh' logo cost just $35 back in 1971 (£165 in 2017 GBP) and the designer, Carolyn Davidson cited the work took 17.5 hours of which she was paid a rate of $2 an hour.
This averages at about £82 per day, over 2 days of work, which is currently slightly higher than an employee on minimum wage.

2. Our Costs - Mad Mouse Media
At Mad Mouse Media we charge £250 for a logo, but we actually offer a lot more (literally). A logo in itself is one thing, but we really value the importance of the branding that surrounds a good logo. Therefore we actually offer a basic branding package for £250 of which the logo design is just one part of the process, albeit the most important.
We also include a business card design (with print and delivery included), social media banners and high-quality concept visuals for how your new logo and it's branding will look in the real world. Delivered via a PDF package which includes fonts, colours and styling to be used for your continued marketing strategy - Ideal for any new or current business looking to brand themselves with a strong identity and stand out from their competitors.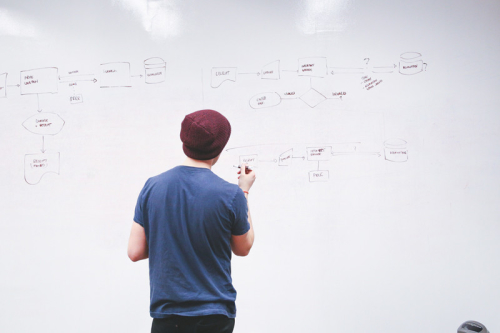 3. What is the process and how does it work?
Of course, every agency is going to do things differently but we like to go the extra mile because we truly value the importance of quality branding. First, we'll talk, a lot - likely over some strong coffee. After we've gathered all of the necessary information we can begin our research process, sketching and in-house decision making for which we think will work for your company. You'll then be shown some initial ideas (usually around 3-6), of which some will be further along in the process than others due to what we believe is right for your business. From the concepts and with our guidance you will be asked which one you like the most, of which we will then make up to 3 individual revisions to the design until the logo is complete.
With each logo design presented we will show you some faux marketing material which will help you understand how the logo works as a potential existing brand. The final stage is then bringing the completed logo and it's branding to completion, which includes finalising your business cards, social media marketing and any other material requested at the start of the job (website, flyers, exhibition displays, vehicles graphics etc).
Once the project is complete we'll supply you with all file types you need the logo to get started, including all of the branding elements you might need, such as colour codes and fonts.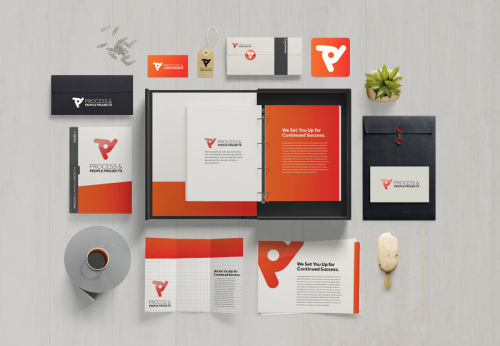 4. Asking the right questions
If you're passionate about getting the right logo for your business, then it's important to do your research on who is designing it. Ask to see their previous work similar to what you are requesting, and envision whether or not the level of work shown is of the standards you are willing to pay - Remember, prices can be arbitrary so you just want to make sure you're getting your money's worth.
If you want to take it further, ask what you'll get with the design. How many options will they supply you as an initial concept, how many revisions do they include or what files will they give you at the end of the project.
If anything, they won't be expecting these questions and they'll immediately know you mean business.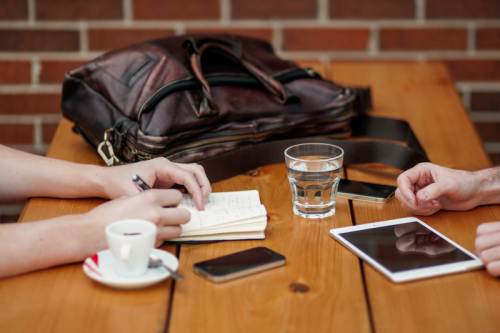 5. Saving time and money
Your designer should ask you some inevitable questions before the job begins, so to save time I have included a guide for what these questions might be. If they don't ask these questions specifically, your answers will still be of high value to the designer - But don't give your answers away too early. If they don't ask these basic questions, or at least anything similar, then you can come to the conclusion that they probably aren't interested in doing the job right.
a. Where do you expect the logo to be used, seen and printed?
Is your logo being embroidered onto staff uniforms, being blown up onto a building or do you just need it for your website? Write a list of all the possible places you consider to see your logo, not only for the next 6 months but potentially the next 6 years.
b. What does your company stand for?
Who are you and what are your values? Are you a serious, corporate company that needs something strong and powerful, but slightly vague so not to disturb shareholders? - Or are you a small business who needs something inviting that can retain loyal customers?
c. Who are your customers?
Unfortunately, something most often forgotten during the process is that the logo isn't about you, or the designer but it's about your customers and how they are going to perceive it? So tell them who your customers are or if you're a new business who you want and expect your customers to be.
d. What do you love and hate?
LOVE: Let them know what you or your company would like to see, or at least be considered - Even if it's not the right decision, it's sometimes good to see. This can include anything from colours, other brands & logos, marketing material or even in-house stories - share it all.
HATE: Possibly even more important than what you love, this is crucial for the design team to know because it can save valuable time. Where something you love might not be the right way to go, if you simply already hate something then there's really no need exploring this option at all unless absolutely necessary (remember, it's about your customer - not you).
Similar questions might include the following:
Do you have a company slogan?
Do you have any associations or affiliate companies?
Who are your local and national competitors?
What is your flagship product or service?
Do you plan on adding more products or services in the future?
CONCLUSION:
So how much does a logo cost? Well, simply, whatever you can afford. It's really about what you're getting for the amount you are willing to spend. It's important to remember that your logo is the stamp of your business, it's the first thing a customer will see, and unless you plan on changing it annually it will likely be the most used graphic your business will use for many years - so what impression do you want to leave?
Hopefully, you are now armed with all the answers to approach a design team in confidence and come walking away with a logo for your business that you can be proud of but if you do have a question e-mail us and we will get back to you with an answer ASAP!