Herstmonceux 0-4 Eastbourne Rangers - Match Report
9th February 2015
... Comments
---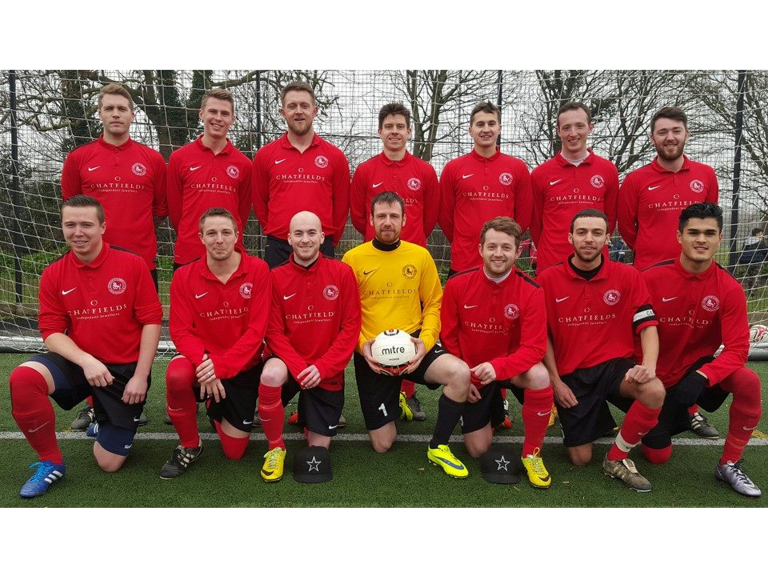 Rangers ESFL team made the short trip to Herstmonceux this week to face a side that they had already beaten twice this season. 'Ceux were one of three teams that had a realistic chance of catching rangers and were expecting a tough game at Lime Cross.
Rangers made just one change to the starting XI from the 4-0 victory over second placed Old Hastonians which saw a slight reshuffle of the pack with Lee Chapman coming in for Sean Hardie who took his place on the rangers bench along with Jamie Baker-Beall.
Rangers got off to a flying start in the fifth minute. A fifty yard raking pass from Steve Green found Dan Wilkes bearing down on goal on the opposite wing. Wilkes headed around the keeper and slotted home to give rangers a welcomed start. 1-0.
Fourteen minutes later rangers doubled their lead. Jamie Strong attempted a through ball into the 'ceux box which saw a defender handle the ball in the area. The referee had no hesitation in pointing to the spot, and up stepped Strong to score league goal number 26 of the season.
Just before the half hour mark Strong turned supplier, threading a neat ball through to Ben Jesson, who finished expertly across the keeper into the far corner, 3-0 rangers.
Just before half time rangers were awarded their second penalty of the game. A Jesson shot had beaten the keeper, but a Ceux defender dived full stretched and saved the ball on the line with both hands, an easy decision for the referee with the only surprise being the perpetrator only picked up a yellow card for his troubles. Up stepped Strong who coolly slotted the penalty away for league goal number 27 of the season.
The second half saw chances for both teams with ceux hitting the bar and also having a goal bound effort cleared off the line. Rangers took their foot off the gas in the second period although it's fair to say the home side also showed some improvement on the first forty-five minutes.
The final score was 4-0 and the MOM was awarded to the beast Tony Derese with Steve Green also having a decent game on his old stomping ground. Next week rangers face Old Hastonians who will almost certainly be looking for revenge after the result of th last meeting of the two sides at the end of January.